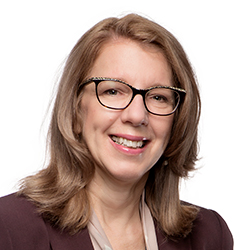 Caroline has more than 40 years' experience in financial services. She has had profound impacts in many areas including retail banking, wealth management and internal and banking operations, rising up through the ranks of the credit union since first joining as a teller in 1975.
Caroline puts members' needs at the forefront of her work. As Senior Vice President Business Transformation, she led efforts to improve and modernize Servus's banking systems, and delivery strategy and played a key role in the creation of AVISO, which included the merger of Credential Inc., Q-trade and NEI.
Caroline completed the Queen's Executive Program in 2009, the Queen's Leadership Program in 2010 and served on the board of St. Joseph's College for three years.