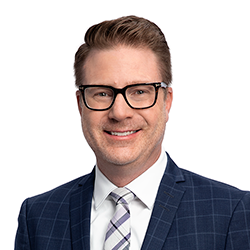 Ian has served as Servus's President and CEO since April 2021.
Prior to joining Servus, Ian was Chief Executive Officer for Credit Union Central Alberta (Alberta Central), the central banking facility, service bureau and trade association for Alberta's credit unions. As a result, he has a deep understanding of credit unions and their role within the financial sector.
Ian brings career experience from a variety of areas connected to the financial services industry including retail, real estate and insurance. Additionally, he has served in several leadership positions including as CEO of the Alberta Real Estate Association and Vice President of Financial Services for The Brick Group Ltd.
Ian sits on a number of boards within the Canadian credit union and financial industry systems including Interac, Everlink and the Prairie Payments Joint Venture Initiative.