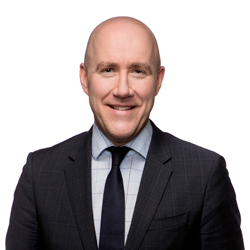 Say hello to Matthew Protti, Matthew joined Servus's Board of Directors in March of 2018. He is co-founder and CEO of BlackSquare Inc., a global, award-winning, e-commerce technology company founded and headquartered in Calgary, Alberta.
Matthew has an MBA with specialization in finance from the Rotman School of Management at the University of Toronto as well as a Bachelor of Arts in economics from the University of Alberta.
He brings extensive experience in investment banking, private equity, technology and strategic planning. We welcome to our board table Matthew's passion for entrepreneurship, commitment to mentorship and dedication to the success of future generations of Albertans.
Matthew lives in Calgary with his partner Jillian and his two daughters. He enjoys travelling, skiing in the Rockies with his family and gardening in his backyard.