Reimagining financial fitness – guides all that we do.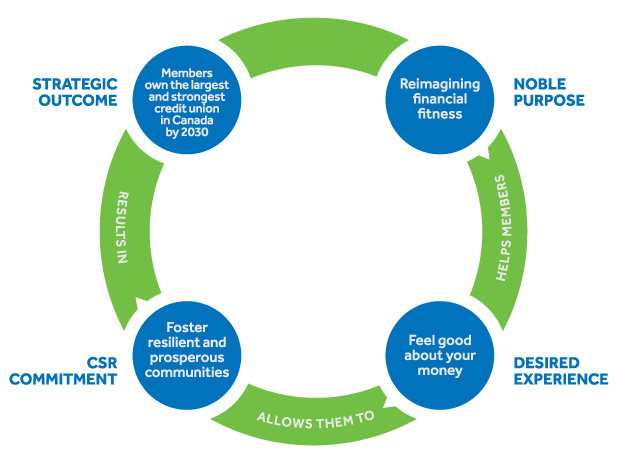 We champion financial fitness, provide appropriate advice, support, and tools that enable informed money management decisions because it puts people in the driver's seat and helps them feel good about their money. As the financial landscape changes rapidly around us, we have to reimagine how we provide these services so Servus can grow and thrive, bringing the power of our noble purpose to more people for years to come.
When members are financially fit and feel good about their money, they are able to contribute to their community, furthering our vision of building a better world, one member at a time.