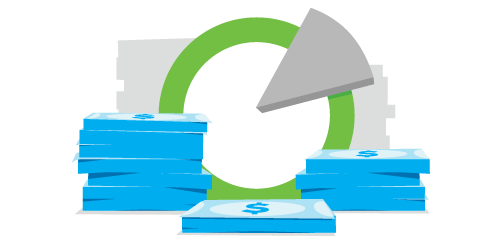 You have many financial goals. Some you'd like to achieve sooner than later. We can help!
Whether you want to pay off debt, make repairs to your home or purchase a new vehicle, make your goal a reality today with a Profit Share Rewards cash advance of up to $3000*.
Every year, we share profit with our members, rewarding you with cash based on the business — mortgages, loans, investments and more — you do with us. But eligible Servus members can apply to receive an advance of up to five years' worth of Profit Share Rewards cash.
That's money in your account today that you can use to reach your goal sooner.
Already a member? Talk to us to find out if you're eligible for a Profit Share Rewards cash advance.
Not a member yet? Become a member and you could be eligible.