We stand behind you
The Servus Story
It all started way back to 1938 when some gutsy independent thinkers came together to break away from the banks and take control of their money. This is where the first credit union in Alberta was formed, and where the Servus story begins. While much has changed since our humble beginnings, our values remain the same. Watch our story to learn more.
Visit our interactive site
Become a member
Homegrown in Alberta, this is where our roots are...
Across the province

Servus Credit Union (as we now know it today) is formed when Servus Credit Union, Community Savings and Common Wealth Credit Union amalgamate on November 1, 2008 to become Canada's first province-wide credit union.
New CEO

Ian Burns replaces the retiring Garth Warner as Servus CEO. Servus undertakes a transformation effort in 2021-2022, including a leaner executive team. With a new digital platform, the transformation supports Servus's commitment to member financial fitness. Forbes recognizes Servus as the #1 bank in all of Canada in 2022.
The beginning...

Mangan Credit Union is the first credit union incorporated under the Alberta Credit Union Act.
Mangan was formed by the parish of St. Alphonsus in Edmonton and named after Father Mangan.
A golden age

The '40s are the golden age for credit union creation in Alberta.
First known member dividends are paid to members of Edmonton Civil Servants Savings and Credit Union in 1940.
St. Albert Credit Union introduces chequing in 1946.
A world first for women

Pioneer Credit Union is created in 1941, the world's first all-women credit union. The credit union stayed women-only until 1951. During that time they didn't have a single default on their books.
A tale of two credit unions...

Lloydminster Credit Union splits in two: Border Credit Union (Alberta) and Lloydminster Credit Union (Saskatchewan) but continues to operate out of one building with one manager, two Boards and two teller windows – one for Alberta and one for Saskatchewan.
Innovation and community

Belmont Credit Union is the first in Alberta to use a computerized system (first by using punch paper tape, then magnetic tape). Four years later this system is used by 22 credit unions.
Alberta credit unions fund a multi-year program to help credit union development in Africa.
RRSPs, multi-branch & mergers

Credit unions start offering RRSPs. The first Alberta credit union ATMs opened in 1978, with 17 more by end of 1980.
Belmont Credit Union introduces a drive-thru teller using vacuum tubes.
Credit unions mergers and multi-branch operations become more common, a trend that continues today.
More products and services

Parkland Savings introduces the first savings account with daily interest (1975), adds financial counselling to its services (1976) and introduces an online computer system for multi-branch service (1979).
They develop a RIF program for annuities and the first automated drive-thru ATM (1988). Telephone banking begins and an Interac partnership gives members North American access to ATMs (1989).
Community councils

Capital City Savings emerges from eight credit unions with 21 branches in 1987.
Capital City forms the first Community Councils: French, Polish, Ukrainian and Chinese to strengthen the connection to linguistic-based founding credit unions. In 1989 they offer services in 14 languages.
Profit Share and member cards

1990: Capital City Savings pays a $1 million Profit Share dividend (in common shares).
1993: Member cards introduced for wider ATM, Interac access plus direct payment to merchants.
1994: Parkland Savings celebrates 50 years with $50K for community initiatives.
1995: Caisse Populaire St. Paul Credit Union renames to Servus Credit Union.
Credit unions go online

Capital City Savings and Parkland Savings release websites in 1996. In 1997 they offer investment shares to build capital. Parkland also offers common shares in RRSP form.
Capital City launches internet banking in May 1997. Parkland follows with their online banking in April 1998.
Credit union (CU) mergers

2000: Parkland Savings + Community CU + Ponoka S&CU + Crowsnest Pass CU = Community Savings.
2003: Border CU + Common Wealth CU + Grande Prairie & District S&CU + Fairview and District S&CU = Common Wealth Credit Union.
2006: Servus Credit Union amalgamates with Capital City Savings.
ee21222d-195c-4d8d-b1df-d1f3889c8bfb
2
1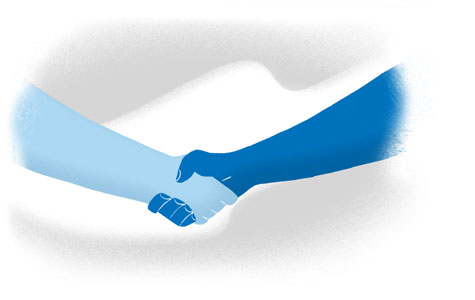 2010 to present
Our more recent news...
2010: Servus introduces chip debit cards.
2014: We launch our first mobile banking app and e-transfers.
2016: Servus makes our first cheque photo deposit.
2018: In January we launched Apple Pay and in November we extended Member Contact Centre hours to be 24/7.
2019: Launched online account opening, digital tools in online banking and completed the full suite of digital mobile payment options.
2022: Servus restructures the organization to support a transformation effort.
Our story could be your story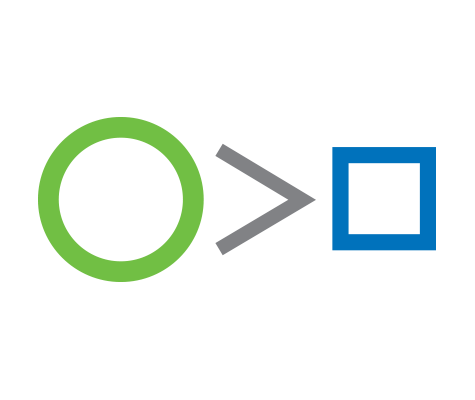 Feel good about your money
There are many reasons to choose to bank with Servus. Learn more about why we operate the way we do.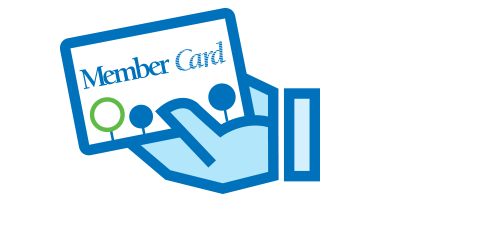 Become a member
You're looking for a bank that has purpose and invests in its community. Be our newest member-owner.

Join our team
We're always looking for more gutsy, independent-thinking team members.