According to the Competition Bureau of Canada, cyber scams have been on the rise in the last few years. Criminals are getting better at using the latest platforms and technologies to commit fraud. It's important to stay aware of current fraud scams and get educated on how to protect yourself.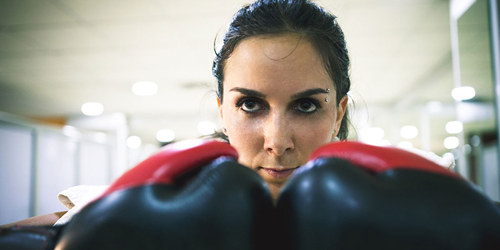 The first step to prevention is learning to recognize different types of scams. Here are some of the most common scams to watch out for.
Phishing and e-Transfer fraud
Phishing is a scam with a hook—an email that seems legitimate but isn't. The email looks like it's coming from a bank or service provider, or even from someone close to you. With e-Transfer fraud, you receive a payment or request for payment via email that you probably weren't expecting.
Clicking on the links in these emails redirects you to a website that looks normal but really it's a copy. The webpage prompts you to enter personal information like your login details, password, account number or social insurance number. Once you provide your personal information, scammers can use it to commit fraud.
Emergency scam (grandparent scam)
If you get an email from someone claiming to be a friend or relative in urgent need of cash to get out of trouble, it's probably a scam. Anyone can be targeted by an emergency scam, but scammers often prey on seniors. They can make their stories sound very believable.
For example, they'll pretend to be your grandchild and ask you to send money immediately to help them get out of trouble. The "grandchild" will insist on keeping this a secret so their parents don't find out.
Unfortunately, it's a scam and the money goes to the fraudster.
Wire fraud
Also known as the "supplier swindle" or the "CEO scam," this is a type of fraud that targets businesses and their employees.
In some cases, you, the employee, might get an email from a high-ranking executive — often the CEO or CFO. The email says they need you to transfer money quickly to close an important deal.
In other cases, you could get an email from a trusted supplier saying there's an unpaid order or that their account information has changed. They'll ask you to change or update the supplier's banking information and send the payment.
In both scenarios, the email looks legitimate but in fact, the email was a very good imitation and came from a scammer, who makes off with the money.
Extortion scams
Extortionists are scammers who use every trick in the book to persuade you to give up money, services or even property. They can target anyone.
They contact you by phone, text messages, emails or social media messages. Once they have your attention, they lay out a sophisticated scenario that eventually leaves you with what looks like only one sensible choice: to pay them. They may resort to threats against you, your family, your property or your reputation.
In the end, the only thing they want is your money. They may ask for cash, but often enough they'll be subtle and look for other means of payment — one that fits their scenario. They may ask for an e-transfer, gift cards, pre-paid credit cards or even cryptocurrencies like bitcoins.
If you believe an extortionist is threatening you, don't panic. Call the police. Extortion is a criminal offence.
Protect yourself from fraud
There are many simple steps you can take to lessen the chance, or even prevent, becoming a victim of fraud:
If you receive messages via email, phone, social media or text message and you don't recognize the sender, delete them immediately.
Do not open any emails, click any links or open any attachments from a sender you don't recognize.
If you receive a money transfer or request you weren't expecting, contact the sender through a different channel to check if it's real.
Look for errors or strange typos in the text of any suspicious message you receive. A common error in phishing emails is the "$" sign appearing after the amount, instead of before it.
If you accidentally fill out personal information in a link from a phishing scam, don't panic. Change your online banking password and contact your bank right away.
Want to know more? Visit the Competition Bureau of Canada website (look for The Little Black Book of Scams).
Originally posted on March 5, 2018.