Alberta's summers are beautiful but short. If you want to make the most of your summer vacation but don't want to spend a lot of money, consider a staycation. And why not? Adventures are waiting for you across the province and in your own backyard.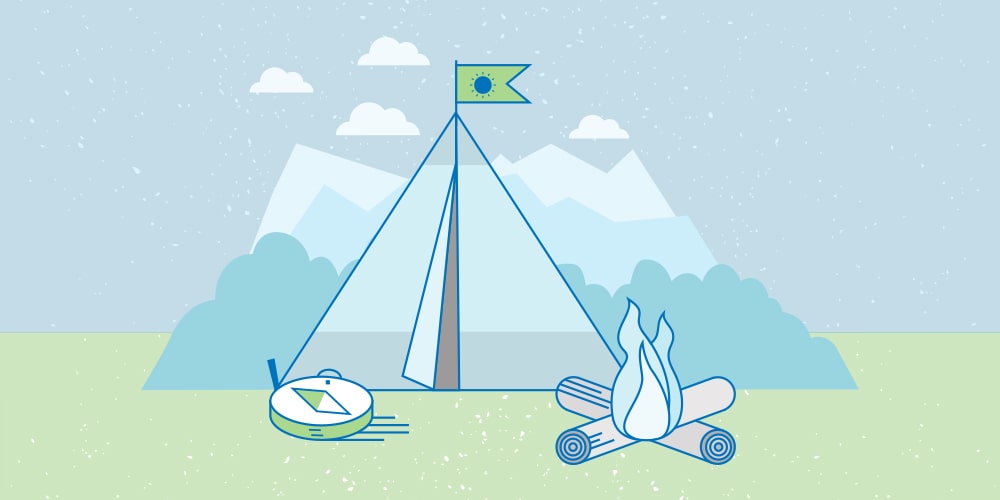 Staycations are vacations that are based from your home. The kind of staycation that will work for you depends on what rejuvenates you. Do you love to be busy and go, go, go? Do you need time to be quiet and decompress? Or maybe you want a little of both.
Get the vacation for less money
Because staycations often involve day trips, you save on the cost of accommodations and flights. Here are a few other ways you might save money:
Use your rewards. In addition to travel, your Servus Circle Rewards, and other rewards you collect, can get you attraction passes, gift certificates or equipment for your adventure.
Plan to visit popular attractions during the week. Many attractions offer lower admission rates on weekdays. Plus, you avoid the line-ups and weekend crowds, which means you get more fun for your dollar.
Look for deals from your city or town. Buy season passes for local attractions. They often have a lower cost per visit, and they may even give you access to more than one attraction. Then you can go back when you need another mini-break.
Choose low-cost activities. A lot of activities cost nothing or very little. Take a hike in your closest national or provincial park. Spend the day at the local pool. Have a picnic in the park and pack some outdoor games for your family to enjoy.
Volunteering is a great way to get involved in local events without the costs. And you're giving back to your community.
Take along snacks. Food can be a big expense on vacations. If you're taking a day trip, you'll want to enjoy the local fare—that's part of the fun—but you can save some money by packing snacks and drinks so that you're not paying the higher prices charged in tourist spots. Don't forget to stay hydrated in the heat!
Treat it like a real vacation
Ever feel like you need a vacation to recover from your vacation? Let's face it: as much fun as travelling can be, it comes with a certain amount of stress. Financial costs aside, there is the planning and packing. Things can go wrong with travel schedules and bookings. And when you pay all that money to go somewhere, you may feel the need to pack a lot of activity into your time away. While fun, it can also exhaust you.
Plan a reasonable amount of activity. Don't feel pressured to do something every day. If you have an action-packed adventure one day, you might enjoy a quiet day sightseeing or relaxing at the beach the next.
Be present for every activity. Don't check your email or social networks.
Catch up on activities you enjoy. Do you have a pile of books waiting to be read? Maybe you have a relaxing hobby that you never find the time for. With a staycation, you can take the time for old hobbies or learn a new one.
Ideas for Alberta staycations
Activities: Rafting, biking, golfing, hiking, dining or exploring—there are so many things to do in Alberta that you'd have a hard time fitting them all into a single summer.
Mountain getaways: Albertans are lucky to have the Rocky Mountains close enough for a day or weekend trip.
Museums and Galleries: No matter where you live, you won't need to look far to find a new or interesting museum or gallery near you.
Cultural events: Drive out to one of Alberta's many communities to participate in their cultural or historic celebrations.
Landmarks: Road trip to many of Alberta's giant landmarks. Some of them are even the biggest in the world!
The Travel Alberta website offers dozens of ideas. You're sure to find inspiration for you and your family.