Are you thinking of selling your home? With imagination and effort, you can give your house a stop-and-stare quality that will increase its worth and attract buyers.
The attractiveness of a property and its surroundings, when viewed from the street, is called "curb appeal," and includes landscaping, front entrance and condition of the paint and siding.
Roger Marion, Servus Credit Union's Director of Mobile Mortgage Origination, says curb appeal is crucial to getting potential buyers into your home.
"It is the first impression that a potential buyer forms when driving by on their own or working with a realtor who is about to show them that particular home. Curb appeal sets the stage for a buyer's expectations of what the interior condition will most likely be."
In neighbourhoods where several homes for sale are close by, it is essential to make your home stand out, adds Marion.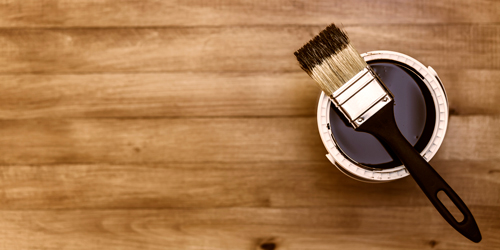 Now is an excellent time to get outside to enjoy the last of the warm weather and spruce up your home's exterior. When it comes to making improvements, it isn't difficult to add some bling without the sting when doing it yourself.
Painting
Painting is an easy and inexpensive way to add curb appeal. Is the front door scratched or faded? Are window frames in need of freshening up? Does the fence need a coat of paint? Most small paint jobs can be handled easily by the homeowner. Advice on paint quality, colour, tools and prepping and finishing is available at home improvement centres or paint stores.
Siding
Replace damaged or faded siding. If your home does not have siding, consider installing it. Siding has several benefits: it's low-maintenance, comes in many colours and textures and reduces heating and cooling costs.
Yard maintenance
Cut your lawn regularly, keep weeds under control and trim unruly bushes and trees. Add potted flowers near your front door and exchange the old welcome mat for a new one. Consider substituting some grassy areas with gravel or bark and low-maintenance plants. Repair damaged windows and doors. Inexpensive touch-ups include replacing your old mailbox or installing night lighting for safety and comfort.
Fences and decks
Inspect your fence and gates for broken or rotten boards. Are your decks or porches in good condition? Replace damaged decking and railings. If your home lacks a deck, consider building one to extend your living space to the outdoors. Remember, keep it simple, low-key and low maintenance.
Providing a welcome feeling and showing your pride of ownership will catch potential buyers' attention and have them exclaiming: "This is where I want to live!"