As one gets older, it's true that options become more limited on the investment side. But even if you have a few grey hairs, Donna Gehmlich, Investment Advisor for Servus Wealth Strategies and Credential Securities, says you can follow a strategy in which you bank enough for your expenses and take any remainder to grow your wealth.
"You can always sit down with an advisor, and plan, try to get a better rate of return on something and reduce taxes," she says. "Save money, make money, pay less tax — that's my mantra."
It is very important to distinguish between needs and wants — what is realistic and what isn't? Everyone on occasion wants a "big ticket item" such as that European holiday, that new car, that new larger home.
"It's more along the lines of balancing today versus tomorrow," Donna says. If someone comes into a big lump of money, do they pay off debt? Or is the debt more manageable, and stowing money in an RRSP and establishing assets for the future is the better strategy?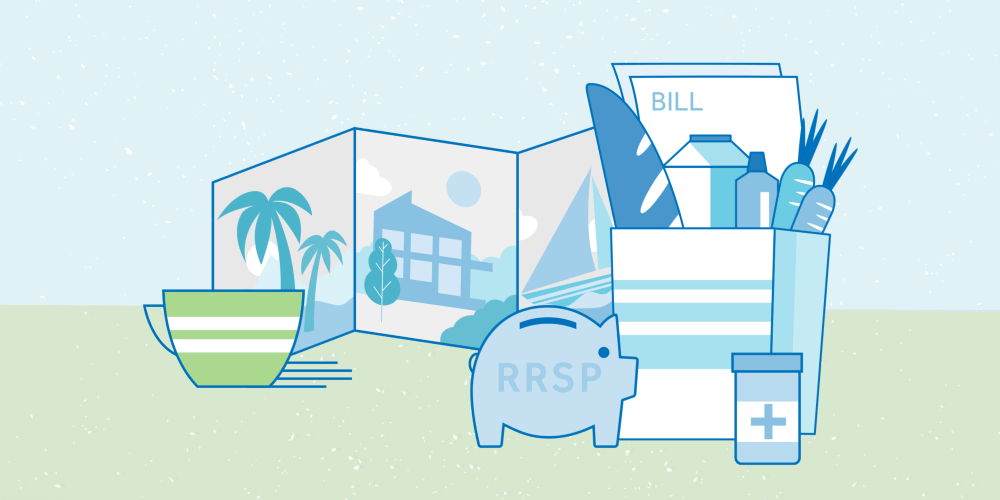 With the big-ticket item that's on the want list, she will ask her clients to look at the plan they have and see if it's plausible.
"Some people, after looking at it, may put it off for another year," she says. "But it's also important not to restrict yourself too much today. No one wants to be that person who has a million dollars in the bank and dies at 65."
The important thing is having a handle on your expenses, sticking to your financial plan and living within your means. After all, "needs" are what you need to live. "Wants" are those items that you would like to have. Make a list for each category and ask yourself whether something is necessary to live.
You'll have a better understanding of what your excess income is by planning, and you can balance a luxury purchase or trip with your long-term investment strategy. A good guide is the "50/30/20" budget rule — 50% of after-tax income goes to needs, 30% to wants, and 20% to savings and debt reduction.
"Overall, everything is tied to stability going forward," Donna says. "Pay back debt. Maximize your rates of return. Live today but plan for tomorrow."
Our wealth advisors work with you to create your personal financial plan. Connect with a wealth advisor today.
Originally posted on September 24, 2018.