The season of giving is upon us, but that isn't just in reference to the presents we exchange. The spirit of giving during the holiday season also means helping one another and those less fortunate than ourselves.
Here are some ideas of ways you can give, while keeping your holiday budget intact: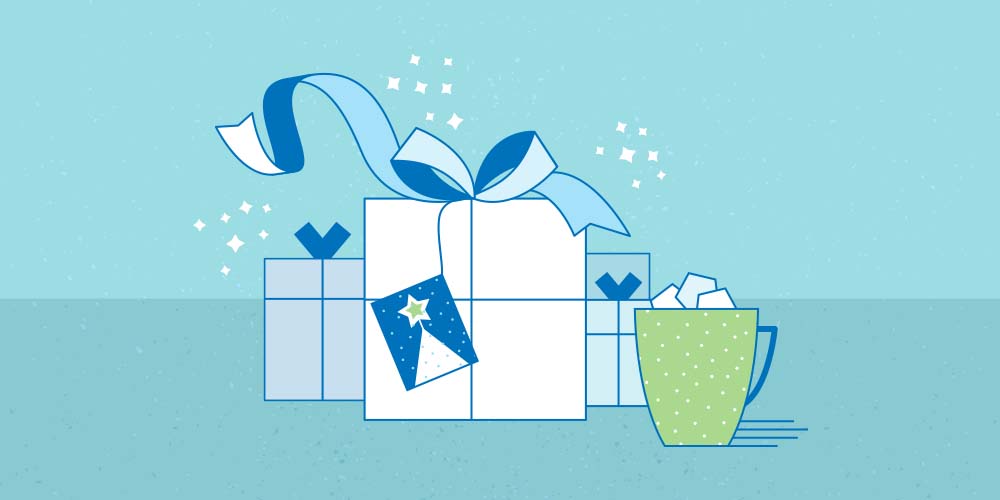 Give the gift of time
There are only 24 hours in a day, so time is precious. An offer to babysit, carpool or run an errand for someone, saving them time, will be much appreciated.
Bring someone a meal
When planning your meals for the week, consider making extra one day and taking it to a neighbour or elderly family member who would enjoy a home cooked dish.
Donate your time
As monetary and product donations pour in this time of year, many organizations like homeless shelters, animal shelters and food banks will be looking for extra hands to deliver their services. Or think about making a direct impact by tutoring, coaching or volunteering at a nursing home.
Donate your stuff
Raid your closet and give away all the clothes you don't wear, books you don't read or toys kids have outgrown. Donating these items means they won't end up in the trash and they'll have a second life with someone who truly needs them.
Give blood
Make an appointment to go on your own, or gather a group of friends, family or co-workers and donate together.
Donate your skills
Are you talented with tools? Really good at sewing? Maybe even photography. Consider donating your specialized skills to a local organization that would benefit from them.
If you do choose to give money to a charitable cause this season, keep these tips in mind:
Request a charitable receipt — Any registered charitable organization will provide you with a receipt, detailing your donation, that you can pull out during tax season for a credit on your income taxes.
Combine your planned donation dollars — Your donation qualifies for a higher tax credit rate on any amount over $200. If you plan to donate more than $200, consider directing your gift to one charitable cause, rather than supporting many, to take advantage of the highest tax benefit.
Charitable donations are a non-refundable credit — You can only use your donations to reduce the tax you owe. If you don't owe any tax, you won't get a refund. If this is the case for you, you're better off claiming the tax benefits down the road or having your spouse claim them if they owe tax. You have five years to claim the benefits of your donations.
Acting on one (or more) of these suggestions will help you feel good about giving this holiday season! Looking for more inspiration? Read stories about Servus employees' involvement in their communities.