How much do you earn from the banking you do? This idea might sound crazy, but it's not — if you think outside the bank! Credit unions, like Servus, operate differently than traditional banks. See for yourself: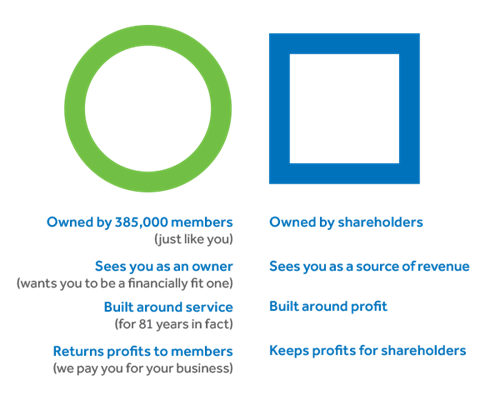 One of the biggest differences is in ownership. Shareholders own banks, whereas every member of a credit union is a member-owner. After you consider the difference in ownership, what stands out is how profits are spent. Banks pay their profits to shareholders, but credit unions share profits with members. When it comes to distributing profits, credit union members benefit the most!
Member economic participation is one of the seven cooperative principles that was foundational to the credit union movement. The concept is pretty simple — the more business you do with us, the more profit we'll share with you at the end of each year.
We call this Profit Share and it's made up of three parts, depending on the banking you do with Servus:
Patronage (based on the average balances you hold in loans and deposits)
Common share dividends (based on how many common shares you own)
Investment share dividends (based on the investments you hold)
This year, we're paying members $57 million in Profit Share!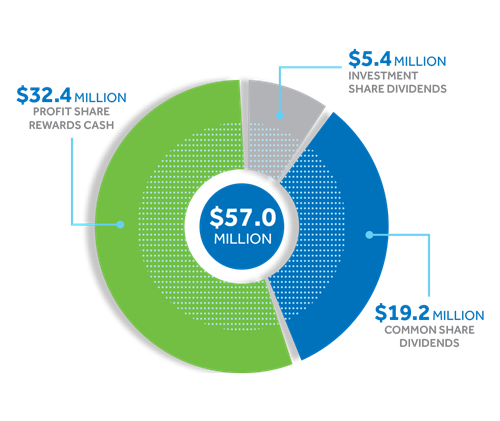 If you're already a member, find out how to maximize your Profit Share Rewards Cash.
If you're not a member — what are you waiting for? Find out why it pays to be a member and contact us.
Originally posted on December 3, 2018.