Passive income is cash flow received on a regular basis that requires little to no effort to maintain. Wait a minute — earning money without really trying? Is that even possible?
Yes! And even better, it's a concept that's relatively easy to put into practice in many ways that suit your lifestyle and your financial goals.
The idea of generating and sustaining passive income has been gaining in popularity, and is now a sought-after approach if you're interested in achieving "financial freedom" on your own terms. For some, it may be saving aggressively now to achieve retirement at 40. And for others, it may mean "working" less while earning enough to be able to enjoy other pursuits.
Whatever the term financial freedom means to you, incorporating one or more passive income streams into your overall financial picture can be a great strategy.
How do I generate passive income?
There are a lot of ways you can earn passive income — some require modest effort and some involve a bit more dedication. Here are some ideas.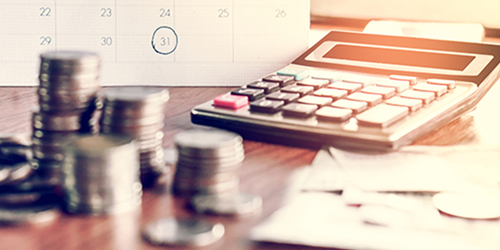 Invest in dividends
This can be a great way to line up regular payments without lifting a finger (other than to make your initial investment). Dividend investing is nothing more than investing your money to purchase shares in a company that pays dividends.
Dividends are sums of money paid out of profits regularly by a company to its shareholders. Generally, companies pay dividends quarterly (four times a year), but the timing of these payouts varies by company. Investing in a dividend-paying company can result in expected income throughout the year and if you purchase shares in more than one company with different dividend payment schedules, you could end up with bimonthly or even monthly payments.
As with other forms of investing, there are risks associated to dividend investing and it's best to talk with a financial advisor who can help guide your decisions.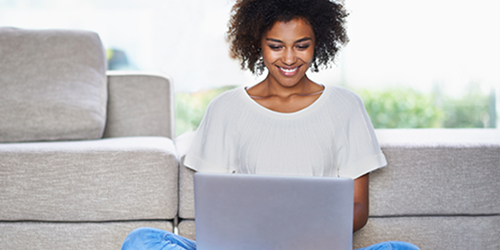 Create a side hustle
Even if you might not consider yourself particularly entrepreneurial, think of your hobbies or interests and how they could translate into income. Love to write? Write and publish an eBook on Amazon and you can collect royalties off the sales. Enjoy taking pictures? Selling your photos to a microstock site (a website that provides stock imagery) is easy to do.
The online world offers a ton of opportunities to encourage your inner entrepreneur. If you're willing to dedicate more of your free time, consider starting a blog or website. After gaining a following (regular visitors to your blog), you can make money through your site by essentially renting space to advertisers through a cost-per-click program like Google AdSense. If building or making things is a hobby for you, perhaps think about selling your creations through an ecommerce platform, like Etsy, and turn your passion into income.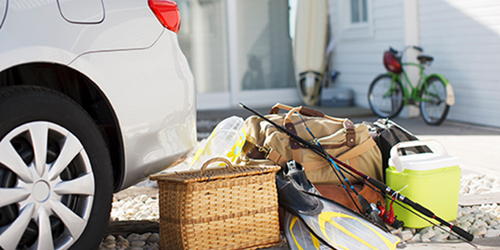 Rent your stuff
Technology and online platforms have made it possible to reach a market for pretty much anything. Consider renting your sports and recreational equipment (like camping gear, an ATV, a kayak or a set of skis) out to would-be adventurers in your area for a daily or weekly fee. If you're planning an extended trip, or even just a weekend getaway, consider renting out your temporarily empty home on a vacation rental site such as Airbnb or VRBO (vacation rental by owner).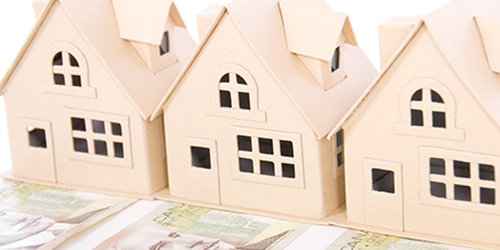 Invest in real estate
First of all, this suggestion is not to purchase several homes and flip them at HGTV-level proportions — it's just not realistic. Rather, if you have some savings you could take advantage of the current "buyer's market" and put it towards a down payment on a property, whether it be a condo or a detached home. After factoring in your mortgage payment, other carrying costs and your local rental market, you could rent out your property for a small profit every month. Not interested in being a landlord — it's possible to purchase a property in a building or complex that's professionally managed (meaning generally less involvement for you overall). Keep in mind that real estate is a long game and that the money you generate from rental income and equity will add up slowly over the years.
Benefits of passive income
A great way to figure out how to get started is by considering what you're trying to achieve. One way of looking at passive income is how earning a certain amount could offset, or cover, some of your expenses. For example, generating an income stream that provides $15/month would offset the cost of a streaming service such as Netflix. It might not seem like much, but freeing up that $180/year of your regular income allows you to redirect it someplace else (savings perhaps). Overall, every dollar earned gets you one step closer to financial freedom, whatever that may mean to you.