Back in January we made the exciting announcement that one lucky Albertan would win $1 million with The Big Share™ Contest and the day has finally arrived.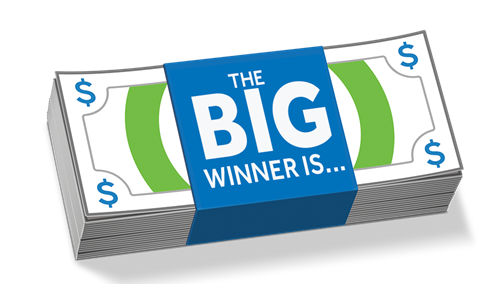 We're excited to introduce Andrew Buchner as Alberta's newest millionaire!
Andrew is a native Edmontonian and recent University of Alberta graduate who was shocked to find out he won the big prize. "It still hasn't settled in," says Andrew, "It's only really started being real – it's getting there."
A life-long saver himself, Andrew's winning entry came from the Profit Share® Rewards cash he earned on his Servus Credit Union savings in 2018. When asked about his plans for the $1 million, Andrew has no intentions to stray from his saving nature. "I'm saving it for the future. More than anything this means security, it means not having to worry about anything that might come up in the future," says Andrew.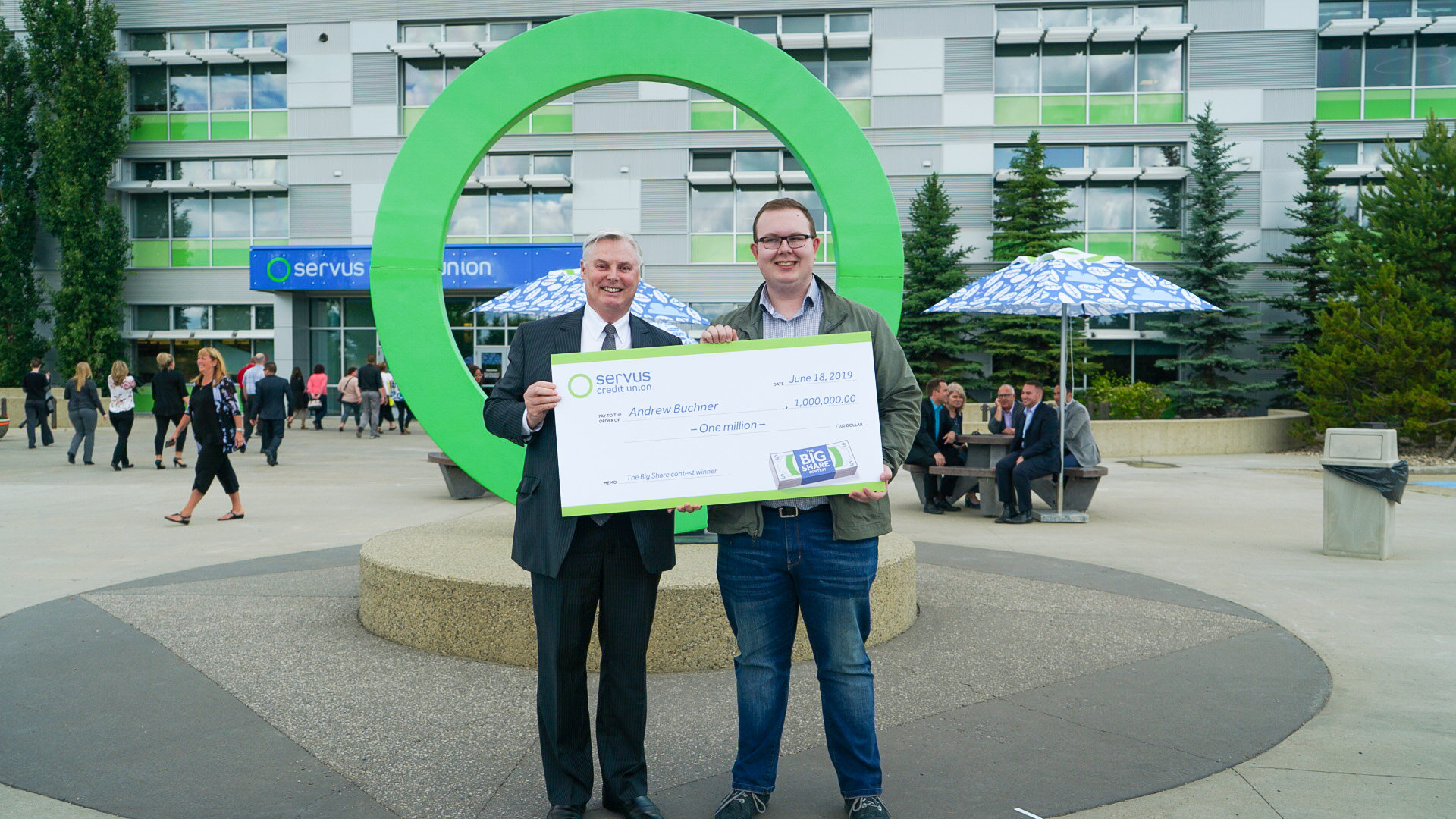 Andrew's consistent saving habit aligns exactly with the intent of The Big Share Contest, which was to encourage Albertans to adopt regular savings habits into their lives, improving their overall financial fitness and ultimately helping them to feel good about their money. The Contest definitely accomplished this task. During the four month period Albertans saved well over a quarter of a billion (yes, billion!) dollars!
If you participated by saving money during The Big Share – congratulations. The savings you successfully started or increased makes you a winner too! And as an added bonus, maintaining your savings (or continuing to grow them) earns you early entries into next year's contest, which means you could be our next millionaire.