Do you have a will? If you do, have you reviewed it recently to see if it still reflects your wishes? "Estate planning can save a lot of expense if the unexpected happens," says Murray Paszko, who leads a team of estate and trust specialists at Servus Credit Union. "But most importantly, the estate planning process is a good review of where you are in life and what you want done after you've passed on."
What should you consider when planning your estate and writing your will? According to Murray, the following concerns often rise to the top:
Expenses
How much money will it take to cover your costs through retirement and death? Besides daily needs and travel, here are some things to consider:
End-of-life care
Funeral and burial or cremation expenses
Payments to the executor of your estate
Accountant, probate and legal fees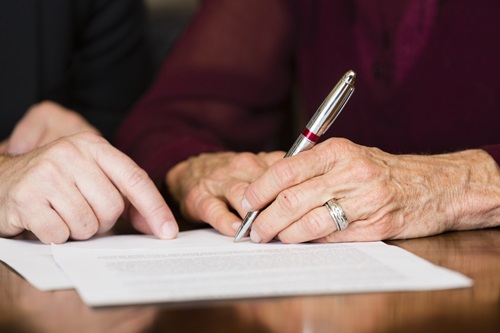 Insurance
Do you have a plan for expenses such as critical illness, disability, long-term care and premature death? If not, you may want to review your insurance and wealth protection with a Servus specialist.
Wealth management
Where do you want your wealth to go? Add up all your assets, including property, savings and insurance. Do you have more than you'll need? Your Servus advisors can help you make a plan that minimizes taxes and other expenses.
Beneficiaries
Who do you want to give your wealth and belongings to? Murray has often worked with members who want to leave something for their grandchildren. His team can suggest ways to do that without undermining parents' authority or increasing costs. Options include trusts and insurance plans.
Executor
Who do you trust to carry out your wishes for your estate? Choose that person now. If you die without naming an executor, the court will appoint an administrator of its choice. The executor or administrator will need to locate your assets, pay debts and distribute your property. To relieve your family of those duties, you may wish to appoint a corporate executor such as Concentra Trust.
Enduring power of attorney
Who do you trust to make financial and legal decisions on your behalf when the time comes? Name that person as your attorney. Otherwise if you lose your decision-making ability, the court will appoint a trustee. Again, this may be someone you would not have chosen.
Personal directive
If you could no longer make decisions about your health care and living arrangements, who would you trust to do that for you? Fill out a personal directive identifying who could speak on your behalf. Otherwise family and friends may need to spend time and money going to court to become your guardian.
Goals of care
If you have a medical emergency that threatens your future quality of life, do you want to be resuscitated? Make your wishes clear by filling out a Goals of Care Designation Order or "green sleeve." This form is especially important if you have a medical condition or other health concerns. Keep the green sleeve on your refrigerator for use by emergency medical staff and take it to all medical appointments.
End of life is a sensitive topic for many of us. Knowing that, Servus experts take their cues from the members who seek their advice. Those who turn to Murray's team walk through worksheets covering the concerns noted above. Answering those questions simplifies the next steps of having a lawyer complete a will and other end-of-life documents.
"We're here to listen, offer choices and guide people to resources that will help them achieve their wishes," Murray says. "We treat people the way we'd want our own families treated."