Understanding your complete financial picture is important. Focusing on one or two aspects – maybe retirement planning or your credit card debt – and forgetting to consider (or ignoring) all the others means you might not be making the best possible decisions for your financial success.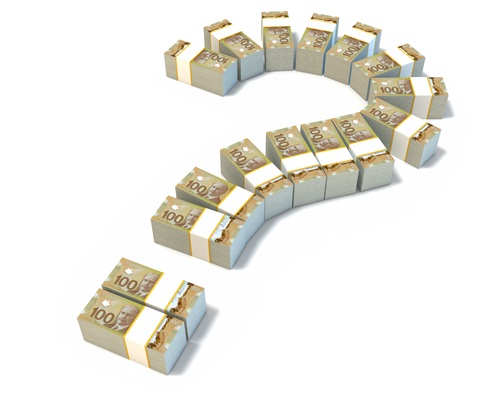 To gain a better understanding of your money, ask yourself these questions:
1. How much do you earn and spend each month/year?
Know what's coming in and what's going out, including where it's going. How much are you putting towards fixed expenses versus fun spending (needs versus wants)?
2. What's your current net worth?
The amount left over after adding up your assets and subtracting your debts. Also, consider which debts are good versus bad.
3. What's your credit score?
Part of "Credit 101" is regularly checking your credit report and keeping an eye on your credit score.
4. What are your short-term and long-term financial goals?
"If you fail to plan, you plan to fail." Knowing where you want to be short-term (1-2 years) and long-term (3+ years) is the first step toward getting there.
Putting your money to work for you without sacrificing flexibility is a win-win.
Benefits of saving with a TFSA ›
6. How much are you saving for retirement and will it be enough?
Whether you're planning to retire in five years or 30 years, staying on top of your contributions is key.
How much do you need for retirement? ›
7. Do you have enough in your emergency fund?
Three to six months worth of expenses is a good starting point for an emergency fund.
Good tax planning helps you keep more of the money you earn and navigate which savings vehicles are best for you.
9. Do you have an updated will with a power of attorney and beneficiaries named?
Having a will in place is just the beginning. You should update it along with every significant life change (marriage, divorce, birth of children/grandchildren, etc.).
Using a will to chart your way ›
10. Do you have the proper insurance coverage?
If you have dependents (spouse, children or otherwise), planning for the unexpected is crucial.
Life, illness and disability insurance can offer peace of mind.
If there were questions you didn't have the answers to, it's worth checking in with your financial advisor – they can help. If you had an answer for each of these questions – congrats! You have a good understanding of your financial life. Either way, revisiting these questions annually is a great way to stay on track.
Gaining a better understanding of your financial picture helps you feel good about your money by putting you in control. Find out more by taking the Servus Financial Fitness Quiz.