In May, during what has been a trying time for many people, we launched the Servus Feel Good Movement™. As part of the Movement, we asked Albertans to nominate deserving people, non-profits and community initiatives to receive a gift valued up to $1,000. Since launching, we received 995 unique nominations from across the province and the world!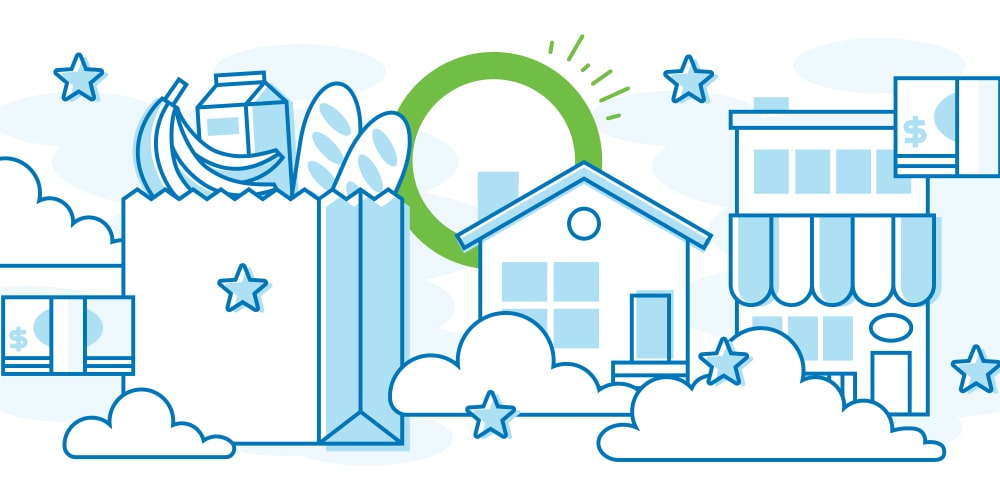 Thanks to the Servus Feel Good Movement, 57 people, 24 businesses and 19 non-profits from 40 different locations were gifted with $1,000 — a grand total of $100,000! To our surprise, many recipients chose to keep the Movement going and paid it forward to others.
During the heat of summer, Redcliff's local pub Who's On Third decided the $1,000 they were gifted should be put toward a Christmas dinner for locals in need of a warm meal and place to go.
After Edmonton's Jean Henderson received a nomination gift for sewing masks for front line workers, she gave the money to her daughter to help pay for a surgery. Hear more about Jean's story in this CBC Edmonton interview.
The Inner Man Project in Medicine Hat paid their gift forward to help further support men's mental health after the tragic loss of several men in their community.
In addition to the nomination initiative, Servus also focused its community investment funding on programs and initiatives that supported the Servus Feel Good Movement's mission. Since May, Servus has donated more than $1 million to deserving community organizations. Some of these organizations include:
Servus's vision is to build a better world, one member at a time. We're proud of how we've been able to support our members and communities throughout the COVID-19 pandemic, and even more proud of the Servus members that went out of their way to extend the impact of the Movement even further.
Read more about how we've supported our communities through $1 million in community donations.