There's no shortage of credit card options on the market today. With every financial institution and even some major retailers offering credit card products, there's a lot of choice if you're looking to get your first card or add a new one to your wallet.
Since every credit card provides the same utility (access to credit) your decision will likely come down to one major differentiator: the rewards program. Many rewards programs include benefits like collecting points on purchases or discounts when you use your card at certain retailers.
Servus's rewards program is similar but takes these benefits a step further to help you feel even better about your money.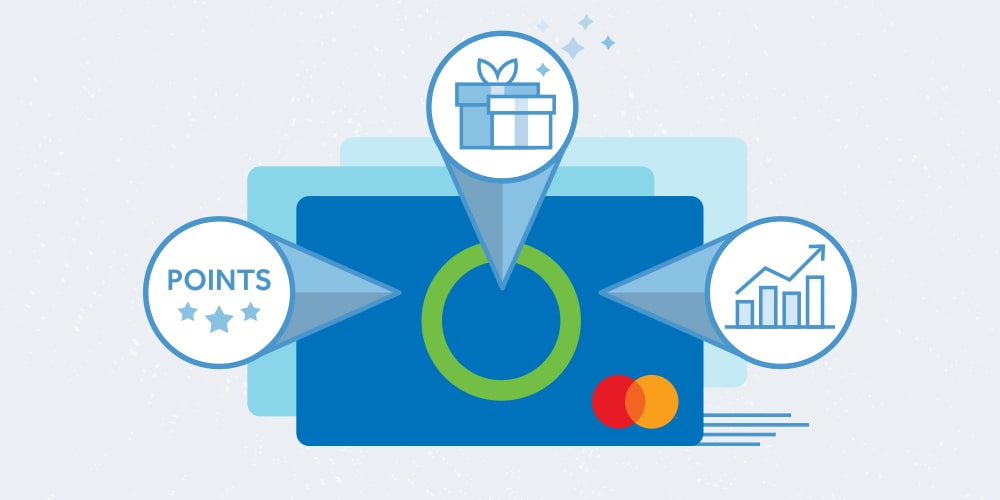 Earn unlimited rewards on anything
Eligible Servus Mastercard credit cards reward you with Servus Circle Rewards® points every time you make a purchase. Not just every time you buy gas or groceries – every time you make any purchase.
There's also no limit to how many Circle Rewards points you can earn. Depending on which Servus Mastercard you have, you'll be earning points on every dollar you spend (with our World Elite® card you'd be earning two points per dollar). Points that can add up quickly if you use your card for all your day-to-day purchases. Plus, your points never expire.
With no limit on where you earn and how many points you can rack up, you're free to shop at your favourite stores or even earn points on your automatic bill payments (for example, your cell phone) each month.
Redeem for the future, not just the now
Every reward program offers different benefits but only Circle Rewards helps you meet your financial goals in ways you didn't think possible with a credit card. You can redeem the Circle Rewards points you earn for cash back as a statement credit, for gifts and merchandise or even better – a Servus investment product (you read that right).
The Circle Rewards program lets you convert your day-to-day purchases into an investment in your future. Essentially, turning your spending into savings!
You can put your points to work toward a savings goal – big or small – by redeeming your Circle Rewards points to invest in a Circle Rewards GIC (a savings product exclusive to Servus Mastercard cardholders). Build your emergency fund or save for a dream purchase all without having to contribute any of your own money – a rewards feature unique to the Servus Circle Rewards program.
A Servus Mastercard credit card considers your whole financial picture. It's not just a credit card, it's a tool to help you meet your financial goals.
® Circle Rewards is a trademark of Servus Credit Union Ltd.