If retirement were to choose you rather than the other way around, it would come as a shock. Panic would probably be your first reaction, but with a solid contingency plan, it wouldn't have to be.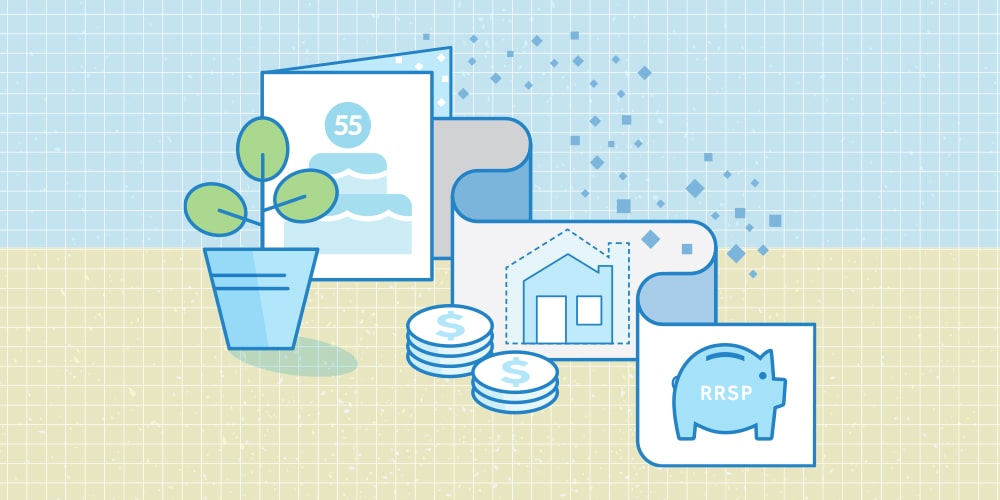 People have been forestalling retirement for various reasons, even before COVID-19. But when the pandemic hit, the impact to employment was like a wrecking ball, smashing short- and long-term plans for many workers, including those who are getting ready for retirement.
It's perhaps no surprise that 40% of people who are in pre-retirement now view their future retirement negatively, which is the highest rate of negative retirement perception of surveyed Canadians since 2014.
If you're nearing retirement (planning to retire within the next 10 years), it's helpful to take the time now to observe the financial landscape and set a plan that minimizes the impact of the unexpected on your retirement dreams.
Having enough money now and later
With people generally aiming to retire later, many are staying in the workforce longer. We're also living longer than in the past, so not having enough money to comfortably live out your years is a concern for a lot of us.
The social safety net that Canada provides in the form of the CPP retirement pension and Old Age Security may not be enough to fund the life you want to lead, even if you time your retirement with your eligibility to collect these benefits.
But many people also end up beginning their retirement sooner than planned because of health reasons, actions by an employer or otherwise. Case in point: no one factored in a worldwide pandemic.
Even if you haven't been immediately impacted by economic conditions, it's easy to see that unpredictable and unaccounted forces can upset your dreams. That's why you want to prepare now rather than waiting until later when you may need to urgently react.

Look ahead to unexpected health issues
Everyone is vulnerable to unforeseen health issues. Issues that could force you to leave your job earlier than planned and into an early retirement.
Working physical jobs requires more stamina, which tends to diminish the older you get, even for those who try to keep in shape. Your mind may be sharp but sustaining longer hours of concentration, depending on the work you do, might pose challenges.
Let's say you want to supplement your retirement income or just stay busy to maintain a healthy lifestyle. Health problems may mean you won't have the option of working elsewhere. You could also face increased medical costs, especially if the job you leave had medical and other benefits as part of the package.
Servus Wealth Strategies has insurance specialists who can offer risk management strategies and recommend products to lessen the impact a health problem will have on your lifestyle and financial situation.
Strategic changes you can make now
You can make meaningful changes in your retirement plan before you leave the workforce, such as accelerating your savings or changing your investment strategy, to better protect your retirement lifestyle.
Cash flow, the amount of money available to you over a certain period and your access to it are questions to consider. You need to have a strategy in place before there's an emergency. For example:
How much cash do you expect to have on hand in your retirement fund?
How easily convertible are your financial products if you need cash?
Will your investments be providing you with a steady stream of income?
Here are a few strategic moves you can make to improve your cash flow later in life:
Downsizing to smaller home
Selling your home and renting
Creating a budget that works on less income
Working part-time
There is also the potential to examine with your advisor the options to retire separately while planning together if you are part of a couple.
Available options for preparing yourself if retirement were to unexpectedly choose you will depend on your personal circumstances, which can impact your finances in the short and longer term. An advisor can help you with strategies tailored for your specific situation.