Has your online shopping activity increased in the past year? The COVID-19 pandemic has driven many Canadians to modify their shopping behaviours, which has led to a major increase in online purchasing trends.
In May 2020, Interac reported a 43 per cent increase in first-time Interac e-Transfer® users since mid-March, compared to the same period in the previous year. In the same report, businesses received 35 per cent more Interac e-Transfer transactions than expected.
With this increased use, there has also been a rise in Interac e-Transfer intercepts, wherein a cyber criminal is able to redirect the money into a different account.
Here are some of the things you can do to protect your money when you use e-Transfer.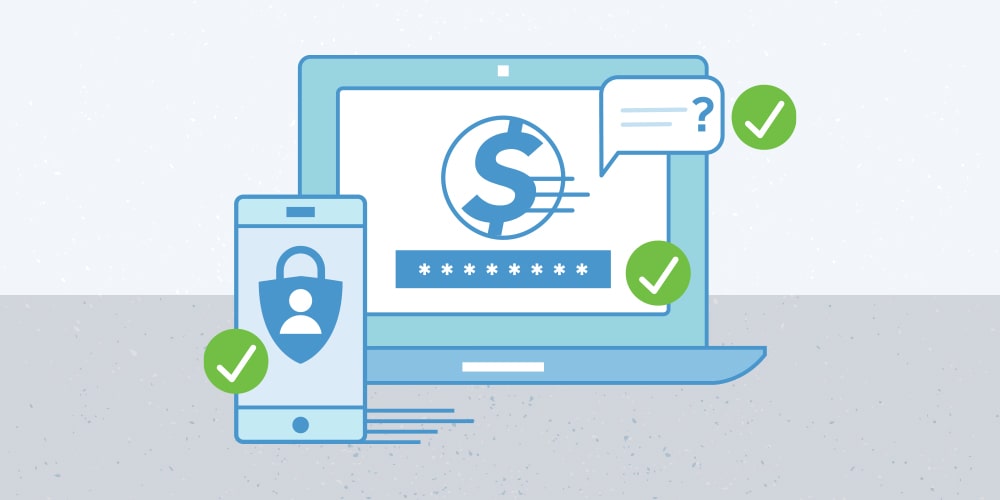 Set up autodeposit
Through autodeposit, any money that is e-Transferred to you is automatically deposited into your account. This removes a fraudster's ability to intercept the e-Transfer and redirect the funds.
To set up autodeposit, follow these simple steps:
Sign into the Servus mobile app or online banking
Select "Interac e-Transfer" and launch the tool
Select "Autodeposit"
Add any email addresses you want autodeposits to be set up for
To increase your protection, encourage your e-Transfer recipients to set up autodeposit too.
Adopt and maintain strong password practices
The Interac e-Transfer tool requires that you create a security question and password to transfer money to a recipient. Here's how you can make that as strong and safe as possible:
Your question and answer should be difficult for anyone other than the recipient to guess. You could consider illogical questions and answers that are only known to you and your e-Transfer recipient.
Don't place the answer to the security question within the comment field of the e-Transfer.
Avoid sending the password to your recipient as much as possible. If you must send it, voice is the safest. If you need to exchange the password in another manner, do so in the opposite way the e-Transfer was sent. For example, if you send the e-Transfer via email, you could provide the password by text or vice versa.
Learn more
In addition to these tips, here are some additional ways to maximize your personal cyber security and protect yourself from other types of fraud.