The past year has been an unpredictable time for businesses in general, full of highs and lows. If your business is in the construction trades, you may be experiencing a sharp surge in demand for your services lately. With Albertans spending more time at home, many are looking to invest in services like yours to improve their indoor and outdoor spaces to better suit their needs.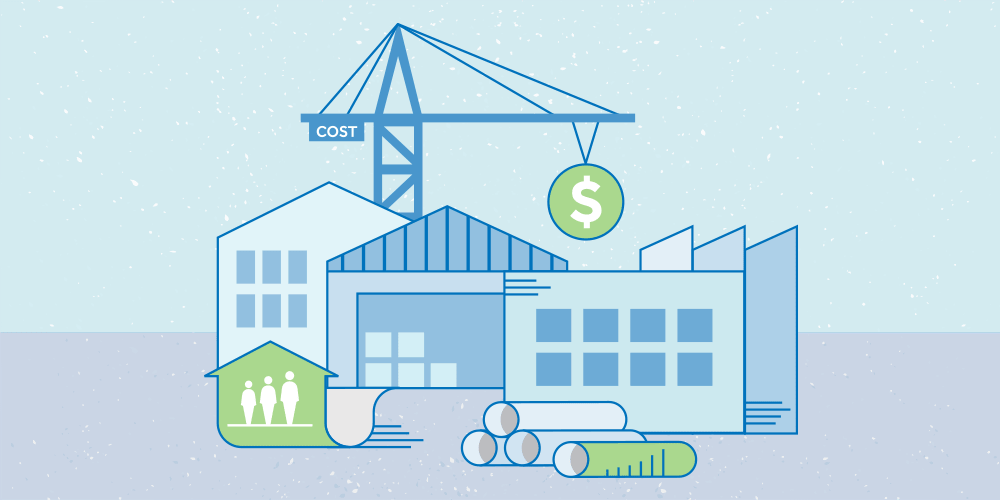 A steady stream of business may not seem like a bad problem to have, but it can be challenging if you don't have the right financial tools to keep up with demand. If your business is looking to capitalize on this demand, accessing the proper financing can help turn those challenges into opportunities.
Here are some ways the right borrowing solutions can benefit your business's cash flow when demand is high.
Additional funds to purchase materials
When market demand skyrockets (regionally and/or globally) we see the costs of raw materials increase, sometimes exponentially. Currently this is the case with many building materials — lumber being a big one. This has a direct impact on your purchasing power and your bottom line.
In addition to dealing with the increased cost of materials, your business might also be struggling to secure enough inventory needed to complete jobs. Not only is supply tight, but you need to have funds readily available to invest in materials up front before seeing the revenue from it, which may not come until several months down the line.
An operating line (sometimes referred to as an authorized overdraft) can give you access to the funds you need when you need them and can ease the upfront pressure off your cash flow. And when time is of the essence, Servus can approve your financing locally (not provinces away) and in as little as a week because we understand the Alberta market.

Ability to hire more labour
Being in high demand means your business is likely receiving requests for or trying to bid on several jobs simultaneously. To fully capitalize on these opportunities, you might need to hire more employees.
Similar to how it impacts your business's ability to purchase materials, limited access to funds may prevent you from investing to expand your labour force. Again, an operating line can help meet your short-term financing needs to hire up when the time is right.
Increased revenue
Managing cash flow in these market conditions can feel like a chicken and egg scenario: you need capital to front the costs of material and labour needed to complete jobs and at the same time you need revenue from those jobs to cover inflated operating expenses.
The biggest benefit of leveraging borrowing solutions to facilitate your operating expenses is seeing the return on investment by way of more revenue coming in. Your ability to maximize the opportunity of this hot market by not only increasing the quantity of jobs, but also the prices (and margins) of those jobs will translate into more revenue for your business.
As you consider whether borrowing to expand is right for your business, keep this in mind: demand is high now, but for how long? It's important to weigh the benefits against your future business goals and borrow to invest accordingly.
If it fits with your goals, Servus's borrowing solutions can offer your business — small or medium — a way to effectively balance the upfront expenses necessary to sustain and expand your operations. Being member-owned and locally operated, we're here to support Alberta businesses through both good times and challenging ones. Talk to a Servus business advisor about customizing a solution that suits your unique needs.