You already know the benefits of a shared bank account, but have you considered the pros of adding someone to your credit card account? Like how a joint chequing or savings account allows both people access to deposit or withdraw money, a supplementary credit card allows you (the primary cardholder) to share access to your credit account with another person.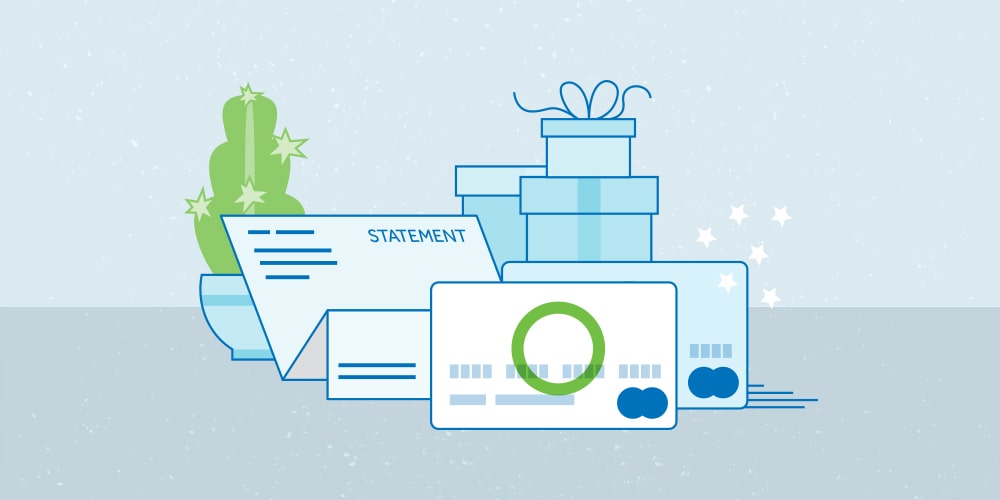 A supplementary cardholder can be anyone — your spouse or partner, your child, even your parent. And depending on who it is, there are many benefits of adding someone to your account. Here are our top five:
1. Simplify your statements
Do you and your partner find yourselves having to track your household expenses across multiple account statements? If you're using your credit card for everyday items such as groceries and gas, then a big advantage to a supplementary card is that all those purchases will show up on the same account. This makes tracking your spending and sticking to your budget a breeze.
2. Earn more rewards
Two cards are better than one when it comes to maximizing your credit card rewards. By adding a supplementary card not only will you earn rewards on your own eligible purchases, but you'll also earn on ones made by the other cardholder. Your points will add up faster, meaning you can redeem for the things you want — travel, merchandise or cash-back — that much sooner.
3. Teach the basics of credit
Adding your child as a supplementary cardholder can be a great way to teach them how credit works, and how to manage credit responsibly. Walking them through how interest is calculated by using a purchase as an example (the shoes cost $100, but not paying them off in full means they'll actually cost $"x" with interest) will help them look at credit less like "free money" and more like a financial tool.
You can also set a spending limit on their supplementary card to further help them master budgeting.
4. Provide access to emergency funds
If your child travels on their own for sports or other hobbies, equipping them with a supplementary credit card in case of emergency can offer you valuable peace of mind. Similarly, if they're going off to college or university in a different city, it's helpful for them to have access to funds immediately should they need them.
Whether it's time-saving convenience, loyalty reward optimization, improved financial literacy, or peace of mind against the unexpected, a supplementary credit card has benefits for both you and your loved ones.
Have a Servus Mastercard®? Add a supplementary cardholder to your account by calling 1.877.378.8728 or visiting your branch.