An uncertain and unstable financial environment has led to rising inflation rates and an increase in the cost of living for Canadians.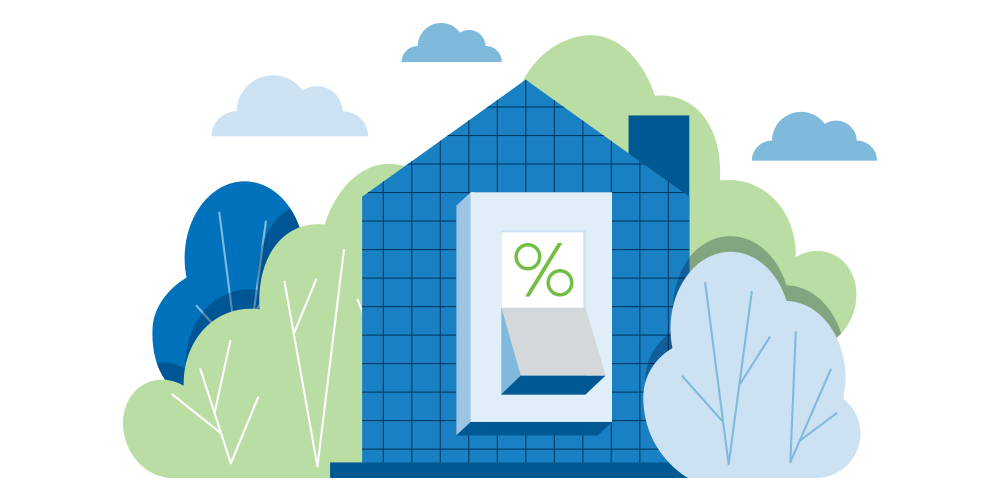 High inflation means everyday needs such as groceries and gas costs more. No matter where you sit financially, it means you're adjusting spending, budgeting and financial planning. According to a recent poll from the Angus Reid Institute, 57% of Canadians say they're having a difficult time feeding their families — up from 36% when last asked in 2019.
How is inflation determined?
In 1991, the Government of Canada and the Bank of Canada (BOC) agreed it made sense to have a low, stable and predictable inflation rate. As part of their agreement, the BOC would be responsible to keep inflation in the 1-3 percent range. For decades that's been the case, but as of February 2022 the inflation rate sits at 5.7% — the highest in decades. Gasoline prices are a key driver of overall inflation, as is the higher shipping costs resulting from various disruptions in supply systems driving up food prices, says Statistics Canada. It's very likely the rate of inflation will stay high for the remainder of 2022.
As inflation rises, the value of your money falls. For example, $50,000 today (under a 2% inflation rate) would be valued at $41,000 in 10 years from now. And while some people's income will adjust to inflation over time, that's not necessarily the case for everyone.
So how do we combat something we can't control?
Inflation measures the larger financial picture in Canada and across the world. Understanding the big picture is important to work towards a stronger, more stable economy, just like it's important for you to look at the big picture when it comes to your finances and overall financial fitness.
Since no one can precisely predict when inflation rises and falls, there are several practices you can start (if you haven't already) to become more financially fit.
We've broken them down into four categories:
1. Borrowing isn't a bad thing
For most people, at one time in their life it's likely they've borrowed some money — even if it's just a few bucks from a friend or loved one.
Taking on debt can be advantageous in certain circumstances. Buying a home has been a reliable investment for most people, regardless of what stage they are at in their lives. The value of a home typically appreciates at a rate that makes the cost of the loan more than worthwhile.
Whether you're saving towards a down payment with the goal of eventually purchasing a house or considering switching your mortgage to another financial institution, it's important to choose a mortgage that fits your overall budget and financial goal. Either way, committing to a mortgage is likely one of the largest investments a person can make in their life, so it's important to be as well-informed as possible before making your decision.

Although the BOC recently increased interest rates, they're still relatively low, meaning it's still a good time to borrow. If you're considering buying a house or switching your mortgage, remember that when you get preapproved for a mortgage your rate can be held for up to 120 days, meaning it's best to start the conversation now.
It's important not to just focus on the volatility of the housing market, says Lindsay Evans, Mortgage Specialist with Servus.
"I find right now because rates are slowly climbing, as are home prices, that many are hesitant or unsure whether they should buy or not. I try to remind them not to time the market, but rather focus on a rate and payment they can afford," she said.
2. Plan early and often
Creating a financial plan is vital to your overall financial health. A detailed financial plan can be the foundation to a healthy and strong financial future.
Financial planning is an ongoing process that allows you to make the most of your assets, support your current needs and help you meet your long-term goals, like retirement. A financial planner can help you build a detailed financial plan based on your individual circumstances. Financial planners are in a unique position to help Canadians navigate this turmoil by helping them understand what the current economic environment means for their unique situations, including their short-term financial security and progress toward long-term goals.
If you already have a financial plan, stick with it. A plan is only good if you follow it. It's a good habit to revisit your plan annually as your needs change and evolve. You'll want to build flexibility into your plan and check in often.
3. Start saving today
"Savers might be even better rewarded," commented Charles St. Arnaud, Chief Economist at Credit Union Central Alberta.
Putting an emphasis towards saving, such as putting money in a tax-free savings account will help you become stronger financially. This is especially important in today's uncertain economic environment. Saving money is vital, as it provides financial security, freedom and flexibility in a financial emergency.
To stay on a committed savings schedule, try to stay consistent on how much you put away each month. Did you know that in your online banking account you can set up savings goals (home fund, education fund, emergency fund, etc.) you'd like to achieve? Once you determine how much and how often you want to contribute to these savings goals, you set up the automatic transfer and your savings begin to accumulate without lifting a finger.
Investing will also make your overall financial future much more robust. Choose investment options that work towards achieving your financial goals and remember, the most important rule of investing is to start early, be consistent and review your plan annually or when there is a change in your financial circumstances.
By putting your hard-earned money into savings and investments, that money will work for you regardless of what's happening in the financial and economic environment.
4. Smart spending
It's no secret, the cost of living is increasing. Whether you're a family of four or a single person, you're likely feeling that you must make your money stretch these days. It's how you approach buying decisions that is key to your overall financial fitness.
Create a budget and keep track of your spending. A budget can let you see your spending habits and help you find ways to save. Use our calculator as a starting point.
There may be plenty of financial uncertainty today and into the future, but you can continue to build those financial muscles and feel good about your money by creating and sticking to a budget, continually revisiting your financial plan, putting more in savings and choosing smart investments.