Money sparks a range of emotions in everyone. We all grow up with varying notions of what money means to us. For some, money translates into a comforting feeling of security, while for others it prompts anxiousness, no matter how much they may have. Family, culture and upbringing can have profound impacts on how we view money and its meaning in our lives.
Buying your first home, traditionally one of the biggest investments we make, is a huge decision, especially in our current economic climate. We are witnessing seesawing financial markets and rising interest rates, which decreases purchasing power and increases payments, obviously having a negative impact on mortgage affordability. Additionally, inflation is raising the cost of living, which has a direct impact on our monthly budgets. Issues of supply and demand for housing inventory are also increasingly becoming a concern not just in Alberta, but nationally and globally.
Even with these challenges, home ownership holds great appeal, and with the right advice and some planning, you can still make a great investment that can pay off for you financially and in terms of your lifestyle. Some strategies can help you offset the costs so that home ownership can be attainable sooner than you may have thought.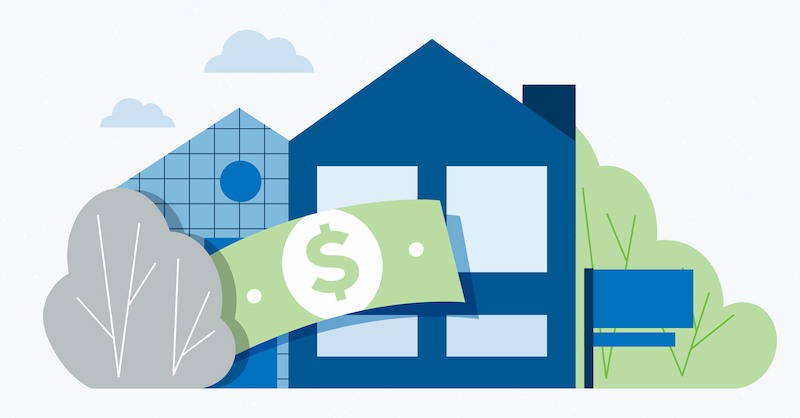 Dream big but start small
Consider a smaller-sized property, such as a townhouse or duplex, rather than a standard single-detached home for your first home purchase. You'll get all the benefits of being a homeowner, while enjoying significantly lower utility bills (and often a smaller-sized yard to maintain).
It's a great way to enter the market at what is usually a lower price point, while building equity and saving for your future dream home. Depending on your goals, these "starter homes" can also become rental properties in the future.
If you are considering a smaller property, like a condo or a townhome, investigate the monthly condo fees and have a lawyer review the condominium corporation documents prior to purchasing a unit. You'll want to make sure the building is structurally sound and the corporation's budget and financial statements are in good standing before deciding.
Buy a house with a secondary suite
Another avenue to make buying a home more attainable is to purchase a property with a secondary suite. It's generally acknowledged a secondary suite will increase your home's value. You're maximizing square footage and, depending on zoning, gaining the opportunity to supplement your income and pay part of your mortgage by renting the suite to a tenant. Some lenders will consider this potential rental income in your mortgage application.
In addition to rental income, secondary suites also provide opportunity for multigenerational living, which could be attractive to prospective buyers when you're ready to sell your home. For example, having a family member or nanny move in could help offset the cost of childcare, resulting in more financial flexibility.
Purchasing a house as an investment property
In some cases, you may be able to afford an investment property on your own. If not, you may discover in conversation with a family member, life partner or close friend that you both share the same vision for an investment property. Instead of seeking to make your dream a reality on your own, you could partner with someone to increase your buying power. For example, your parents might have the savings to afford the down-payment, while you have a steadier income to make the regular mortgage payments.
In this case, you should both get independent legal advice about the type of co-ownership agreement you want to pursue. Both parties should weigh the pros and cons carefully, and make sure you're on the same page. Talking through scenarios such as your feelings towards a newer home or one that requires renovations is a great starting point. Once the details are confirmed, make it official with a contract!
Helpful Government of Canada programs
There are a couple of government programs that are worth looking into if you are serious about purchasing your first home. The First-Time Home Buyer Incentive offers 5 or 10% of the home's purchase price to put towards the down payment. When added to your down payment this can result in lower mortgage payments and carrying costs.
Another consideration is the Home Buyers' Plan, which allows you to withdraw up to $35,000 from you RRSPs to buy or build a qualifying home. The Home Buyers' Plan allows you to pay back the withdrawn amount within a 15-year period.
How to move forward in comfort
Regardless of what avenue you choose when buying a new home, reviewing your finances with a trusted Servus advisor is a great way to understand what you can afford and to get serious about your financial goals.
Often the way you set up your mortgage can make it more affordable as well. For example, splitting the mortgage into two parts (i.e., you can lock a portion into a fixed mortgage rate, term and payment, while the remaining portion is set up as an open line of credit) offers greater flexibility and less volatility when rates increase, while also allowing access to credit as you build equity in your home.
Lastly, did you know that Servus offers a Profit Share® cash advance? All members are eligible if they have a mortgage with Servus, feel free to ask us how you can take advantage of yours!