Your data can tell you many things. Let's start with valuation!
As a valued Servus Member, you're invited to access interVal's platform to gain real-time insights into the value of your business and the key factors that impact it. With interVal you will be able to keep up with your businesses financial worth, monitor important data trends and make informed business decisions. Contact your Relationship Manager today to get started!

Watch this quick video to learn how it works.
Interested? Get in touch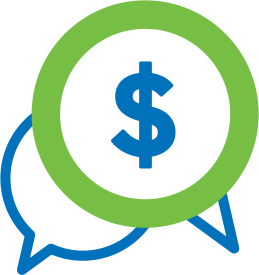 GAINING ACCESS
Contact your Relationship Manager to gain access to the interVal platform.
Get started in minutes by connecting your accounting software directly to the interVal platform.
Make informed business decisions by utilizing interVal's real-time valuation and growth scenarios.
Gain insight into what's driving or holding your back your businesses value with access to valuation ratios and easy-to-use reports.
Access a proprietary Saleability Score to better understand how attractive your business is to potential buyers.