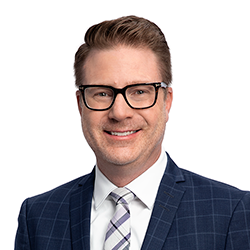 At Servus Credit Union, we are guided by our commitment to reimagining member financial fitness. That is our noble purpose and it begins with our employees. When employees feel good about what they do every day, they are driven to do more and do it better. When our members are financially fit, Servus is strong, and together we can contribute in meaningful ways to the world around us.
We want our employees to feel empowered as changemakers while they grow their skills and apply their expertise to serving our members. We are building high-performing teams that, individually and collectively, think outside of the box to discover new and better ways to provide exceptional member experiences.
As an employee, you'll be treated fairly and with integrity, and we encourage a healthy life/work balance. We offer competitive compensation and benefits packages that are unique in the finance industry.
Servus Credit Union is an incredible place to work. The next few years are going to bring a lot of growth and challenge; we need people who want to be part the journey. As we grow, so does our ability to make meaningful contributions to the financial well-being for more and more people in Alberta and beyond.
If this resonates with you, I hope you'll consider joining our team.
Ian Burns
President and Chief Executive Officer