Are you considering a career with Servus Credit Union? Here is what some of our employees have to say about working for us.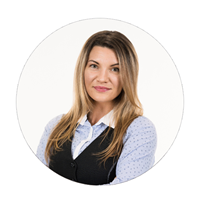 Dana O
Member Service Representative

"I began working for a Credit Union in 2006 which turned out to be a great step in my career. At the time I was living in Poland and was developing my interpersonal skills by creating wonderful relationships with both out members and other employees. After working there for 7 years I decided to move across the world to Canada with my family. This wasn't an easy decision, in the new country I didn't know the language very well and I had no contacts and the one thing I wanted to do was to start working again, I really wanted to work at a Credit Union again as it reflected my own values so well and I really wanted to find out how different a Canadian Credit Union was. Today I've been working at Servus Credit Union for almost 3 years and I still enjoy my work. People working here are friendly, ever smiling, open and very helpful, our member can always count on our help, support and advice. I am really glad that regardless of all the changes in my life I still get to take an active part in the life of this community that not only takes care of the banking needs of our members but cares for the wonderful relationships."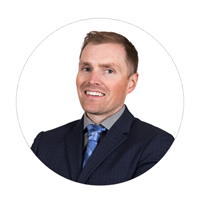 Chad Knudson
Relationship Manager

"Servus Credit Union is truly a great place to work and I feel fortunate to be a part of it. Cooperative principles have ingrained an empowering, community minded, and fulfilling corporate culture that makes you feel a part of the family. The culture is what I feel sets Servus apart from other financial institutions. Compensation and benefits are great, but the culture is why you enjoy coming to work. The opportunities and variety of career paths are endless, providing employees the flexibility to find their passion within one great company."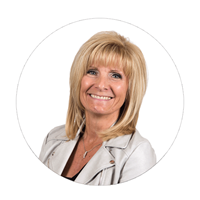 Ann Zacharias
Executive Assistant

"My husband always says he has never met anyone who is as excited to come to work as I am. It is true! I LOVE coming in to work each day. I feel privileged working for an organization who values are rooted back to our communities, members and employees. When Servus Credit Union makes decisions that are good for our members, they benefit me as well as we are all member/owners of Servus Credit Union. When they succeed we succeed.

My Servus Credit Union journey began 25 years ago with a part time position as a MSR and the path I have been on ever since has been exciting, challenging, fulfilling and most of all extremely enjoyable. One of Servus Credit Union's values are Investing in our people and I am grateful for all they have invested in me. I have been given opportunities I never realized that were possible. As I grew with the organization Servus was there to support me every step of the way.

Servus Credit Union's compensation, benefits and rewards program are terrific. The sense of community and camaraderie here is alive and well! My community has been there for me thru good times and bad. have made many friends over the years, many of them becoming some of my best friends.I cannot imagine my life without Servus credit Union as a part of it."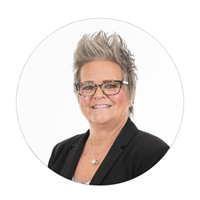 Dee Nelson
Logistics Administrator

"Noble Purpose – Financial Fitness –
Noble - showing fine personal qualities or high moral principles and ideals. Fitness - the quality of being suitable to fulfill a particular role or task. These are strong, empowering words. For me when I am talking to someone about becoming a Servus member these are words that strike a chord with people. I get excited about Servus Credit Union & what we offer just by sharing with them what noble purpose is & how we can help them become financially fit. It makes me happy to work somewhere that can really make a difference in people's lives!"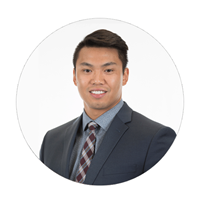 Henry Bui
Relationship Officer

"I started with Servus Credit Union 6 years ago as a teller and am now in my current role as a relationship officer in Business Banking. From the start of my career with Servus, I have been honest about not knowing where my career path would lead. I knew I wanted to pursue the financial industry however where that path lead I was unsure. I was reassured that Servus had great opportunities in many different areas, from retail and business to support teams and human resources. One of Servus's values is investing in their people and now 6 years in, I can certainly attest to that as I went from a teller to a Financial Advisor then an Assistant Branch Manager within a short time frame. Servus was supportive in any education that was needed for me be successive. When I realized that the retail banking world was not best suited for my personality and strengths, Servus supported me in my career path change. I am also very involved with the youth basketball in the community and this meant countless hours planning and organizing events. Servus promotes a healthy life/work balance and was extremely supportive with my volunteering so I could continue to help develop the youth in my community. I love working with and helping people and at Servus I get to do that on a daily basis."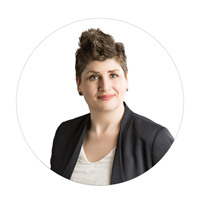 Dara Campbell
Regional Manager Business Banking

"When I started working at Servus Credit Union over 11 years ago I thought I was just starting a regular job, like any other. I didn't realize then that I was actually embarking on a life changing CAREER. Servus has provided me with the tools I needed to grow as a person and work towards becoming the Leader I have always wanted to be. The company has time and time again stood behind me as I learn and implement new things, and has cheered on my every success. Our shared values of Teamwork, Investing in Our People and Member Service make me proud to be part of something bigger than myself."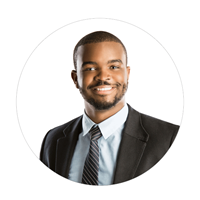 Felix Eze
Member Service Representative

"From the very first day I walked into Servus for my interview, I've had nothing but the best experience and right after my interview with the SMS and HR rep. I knew that Servus was exactly the place I wanted to work.

Since joining Servus as a Member Service Representative, not only am I surrounded by brilliant, friendly, and talented people, but I have been provided with lots of opportunities for personal and professional development. I am extremely honored to work with these very qualified people and amazed at the level of interpersonal relationship from top to bottom within this organization. I have great pleasure in working with my colleagues, who are not only very knowledgeable but more than willing to share that knowledge. This cooperative spirit efficiently helps us to provide our Members with excellent unmatchable member service.

I just successfully completed and acquired a Business Administration Diploma in Accounting. I learnt a lot working here while attending college and was able to apply some of what I learnt in school here, and vice versa. Being a full time student while working can be really stressful, but with the kind of work environment Servus creates, it makes it worthwhile.

I honestly wasn't expecting much when I applied to work here but I must confess that Servus has exceeded my expectations. At this point I can't imagine myself working for any other organization. It gives me a real sense of pride to be a part of this awesome family and looking forward to what the future holds for me at Servus."