Servus Family Free Skate - Lloydminster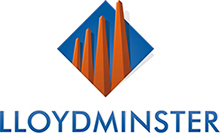 The city of Lloydminster and Servus Credit Union have partnered since April 2016 to provide free public skating on Lloydminster's indoor ice surfaces. Servus Credit Union is sponsoring this program as part of their Community Access initiative that makes it easier for Albertans to enjoy some of the best attractions and activities our province has to offer.
Winter Season
Servus Sports Centre (beginning September 1)
Fridays 8:30 – 9:30am
Leisure Ice
Mondays noon – 9pm
Tuesdays – Sundays 9am – 9pm
Archie Miller Arena (beginning November 1)
Sundays 5:15 – 6:45pm
Centennial Civic Centre Arena (beginning October 1)
Tuesdays 1:30 – 2:30pm
This schedule is subject to change. Please see the updated public skating schedule on the City of Lloydminster website at www.lloydminster.ca.