Traveling can leave you feeling refreshed, inspired and closer to those around you and the world at large.
Below, some members have shared stories about how travel insurance helped them make the most of their trips so they still remember the highlights.
Travel medical insurance is available no matter where go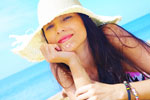 Linda was visiting a family member in Florida for a month when she fell in a parking lot and fractured her hip. She required immediate surgery and several days of acute rehab before being discharged.
Luckily, she had purchased travel insurance before she left for $43.75 which saved her from personally paying for her $100,000 hospital stay.
"Judy's blood pressure had dropped very low and at one point, she ended up losing consciousness"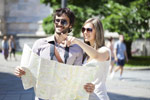 Days before Judy and Abe were scheduled to return home from a trip to Florida, Judy came down with what they thought was really bad food poisoning. Worried, Abe called the paramedics. That turned out to be the right thing to do: Judy's blood pressure had dropped very low and at one point, she ended up losing consciousness.
The paramedics took Judy to a nearby hospital where she learned she had a stomach bug. After being given IV treatment, along with a prescription for antibiotics and anti-nausea pills, Judy was on the road to recovery.
Meanwhile, Abe had called Emergency Assistance, who reassured him that they would do everything they could to help. Emergency Assistance stayed in regular contact with the hospital looking after Judy, and arranged to have the $4,938 USD in bills for her care sent directly to them. Knowing these expenses would be taken care of, the couple was really glad they had travel medical insurance.
On the phone with Emergency Assistance, Judy said, "It was such a scary experience – I never thought something like this would happen during my vacation, especially because I would only be gone for a few days. We'll never travel without travel medical insurance again."
A little planning saved Jane and David over $40,000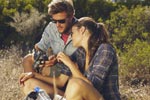 Knowing they would be without health care coverage while in the US, Jane and David bought travel medical insurance from CUMIS when arranging for their trip to Montana. Because they had planned ahead, they didn't have to worry about having a home to return to when the unexpected happened with just days remaining in their trip.
Going about her daily activities, Jane fell down a short flight of stairs. Immediately after her accident, she was taken via ambulance to the hospital, where she was diagnosed with a broken ankle that required emergency surgery. During the three days she was in hospital, her travel insurance's Emergency Assistance department was actively involved in monitoring her situation, providing David with updates, and reassuring him that Jane was receiving the best care possible.
While David was at his wife's bedside, Emergency Assistance was in contact with the hospital's medical staff to assist with information gathering for Jane's treatment as well as for processing her claim. The company also arranged for direct billing so the couple would not have to pay up front for Jane's treatment.
Jane submitted all her claims documentation after she returned home. The total cost of her hospital stay, including post-operative treatment and emergency physiotherapy, was $47,422. Her travel medical policy turned out to be a wise investment.