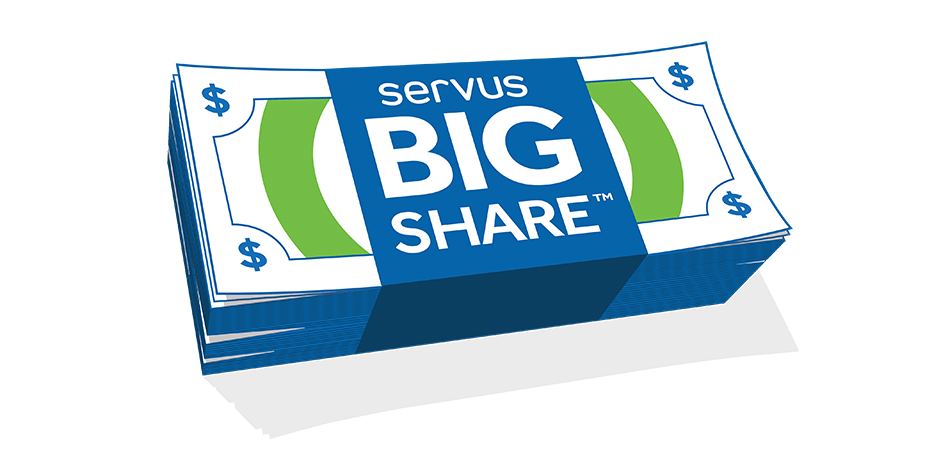 The Servus Big Share™ Contest
Your investments could help you win $1 million
Servus members receive 1 entry into the Servus Big Share Contest for every $500 they save (or invest). This means you could earn entries just by topping up your RRSPs, reinvesting your tax refund or opening a GIC to save for a goal — it's up to you!
Sign into online banking today to explore your self-serve options and start earning entries.
Sign in
Choose from these popular products and investment plans...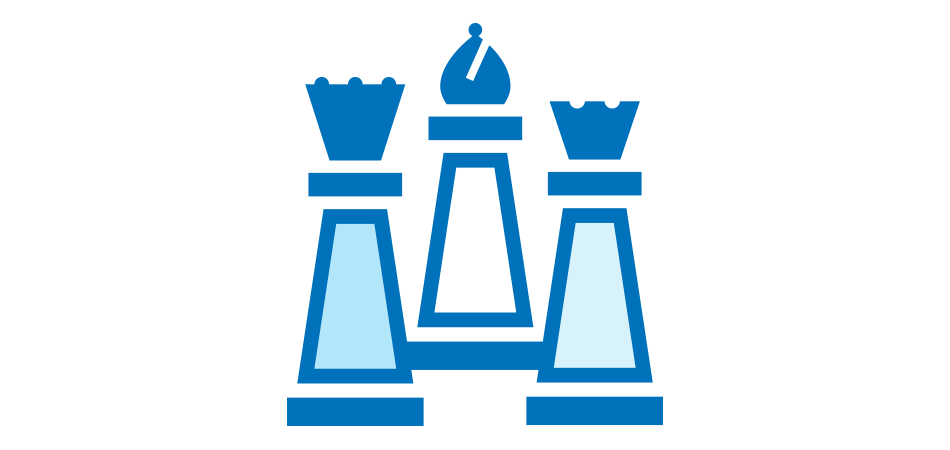 Bring your investments full circle
A wealth strategy goes beyond investing
A comprehensive wealth strategy guides the entire financial planning process through a customized mix of estate planning, tax planning, investment planning and wealth protection. Uncover your financial goals with our experts. We'll create a plan to get you there.
Build my wealth
Invest online or through a full service brokerage?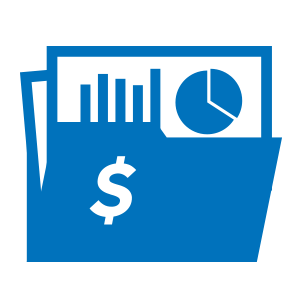 Full service brokerage*
Work with Credential Securities investment advisors across the province to create a full service investment plan that's right for you. I want guidance and expertise ›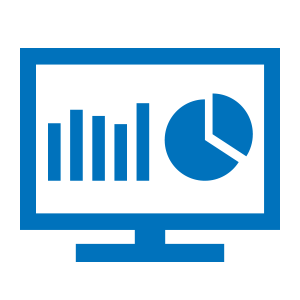 Online brokerage*
Members get access to Qtrade Direct Investing, consistently ranked Canada's #1 online investing platform. Write your own future ›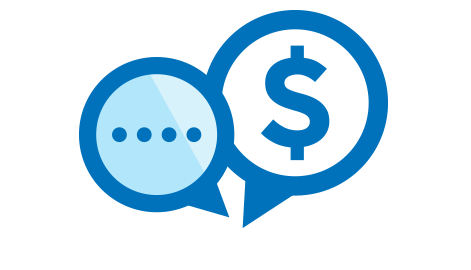 The value of advice
Don't leave money on the table
Households that work with a financial advisor for four to six years typically have almost 70% more assets than households that don't. At Servus, our advisors provide an extensive range of services so you can get more for your money.
Tell me more...
Who can I work with?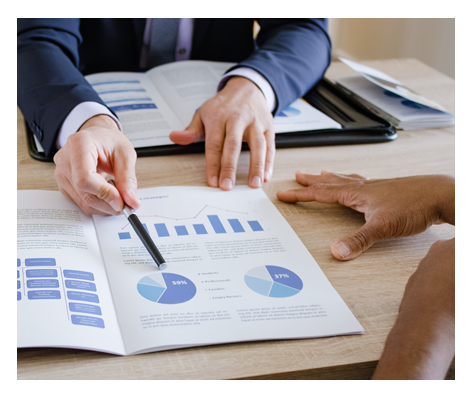 Investing  IN YOUR FINANCIAL education
You've got questions about investing...
... we'll try and answer them. Our expert investing advice isn't only available by meeting with an advisor (though we highly recommend it!). The Servus blog features all kinds of information to help you navigate through the complicated acronyms and financial jargon.
Start learning
;