Stock Market GICs
Protect your investment with a Stock Market GIC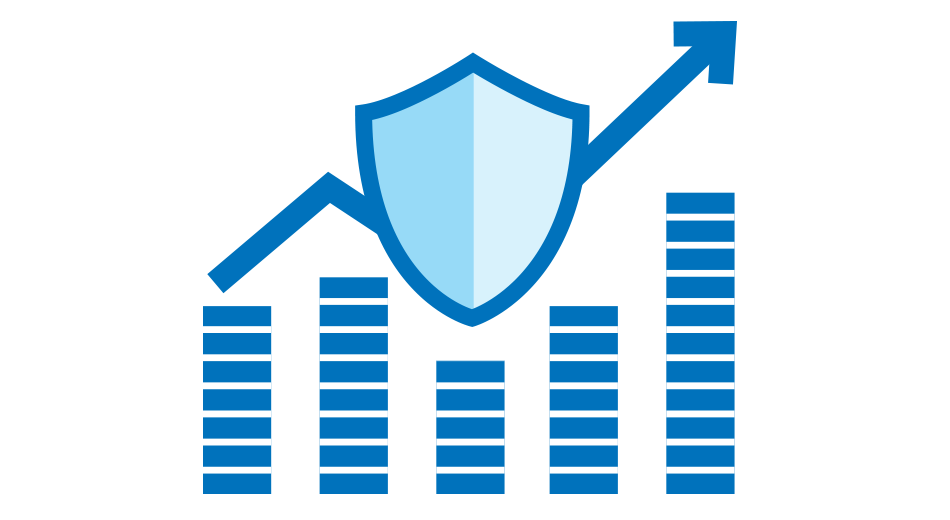 Stock Market GICs offer the potential for significantly higher returns than other investments, and buying them is a great way to diversify your portfolio without adding a lot of risk.
With our Stock Market GICs, the performance of the underlying index determines the growth of your investment. If the underlying index goes up, your money grows. But if the underlying index goes down, your principal investment is 100% guaranteed. You get none of the risk and all of the reward.
Available GICs
The following GICs are available from October 11 to December 10, 2022.
3-year Canada Stock Market GIC

Length of term:
3 years
Stock market index:
50% S&P/TSX Capped Financials & 50% S&P/TSX Capped Utilities

Minimum guaranteed return:
6%
Performance:
100% participation rate to a potential maximum return of 32.5%
Minimum investment amount:
$500
Eligible products:
Non-registered, RRIF, RRSP, TFSA
Redemption:
At maturity
Eligible for Profit Share® Rewards Cash?
Yes
Download information sheet:
3-year Canada Stock Market GIC Info Sheet [pdf]
Buy this GIC:
Fill out an inquiry form
Call our contact centre: 1.877.378.8728
5-Year Canada Stock Market GIC

Length of term:
5 years
Stock market index:
S&P/TSX 60

Minimum guaranteed return:
10%
Performance:
100% participation rate to a potential maximum return of 65%
Minimum investment amount:
$500
Redemption:
At maturity
Eligible for Profit Share® Rewards Cash?
Yes
Eligible products:
Non-registered, RRIF, RRSP, TFSA
Download information sheet:
5-Year Canada Stock Market GIC Info Sheet [pdf]
Buy this GIC:
Fill out an inquiry form
Call our contact centre: 1.877.378.8728