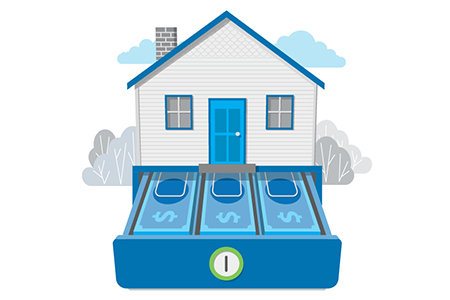 Cash now and cash later.
For a limited time, receive up to $6,000 in cash when you switch to a Servus mortgage!
Our mortgages give you cash back, every year. It's called Profit Share Rewards® and we're proud of it!
If you're in need of that cash early, you have the option to access up to $3,000* of it up-front. To top it all off, we're currently offering an additional $3,000** when you bring your mortgage to Servus.
Start the conversation
Cheryl's story
I just want to thank Servus for having such a positive impact on our lives. My family was living in a rental suite and we desperately wanted a house of our own. We reached out to Servus and met with the most amazing mortgage specialist. She came to our home, asked what we wanted and helped us find the documents we needed to be pre-approved for a mortgage. She was so helpful in answering our questions (and there were a lot!). She was kind, patient and a delight through the entire process. Within a week we were house shopping! I am so glad we switched banks. I will never bank anywhere else. Servus went above and beyond to help us achieve our dream.
;
Start the conversation today!
;
**Offer is valid until October 31, 2022. Servus Credit Union reserves the right to change or cancel this offer at any time without notice. Terms and conditions apply, contact us for more details.