Servus Credit Union joins Canada's leading financial institutions in providing consumers with secure access to online services
SecureKey Technologies ("SecureKey"), a leading provider of federated identity and authentication solutions, is proud to today announce an agreement with Servus Credit Union Ltd. ("Servus"), one of Alberta's leading member-owned financial institutions, to become a Trusted Sign-In Partner in the SecureKey Concierge™ service. The service is available to Servus members today.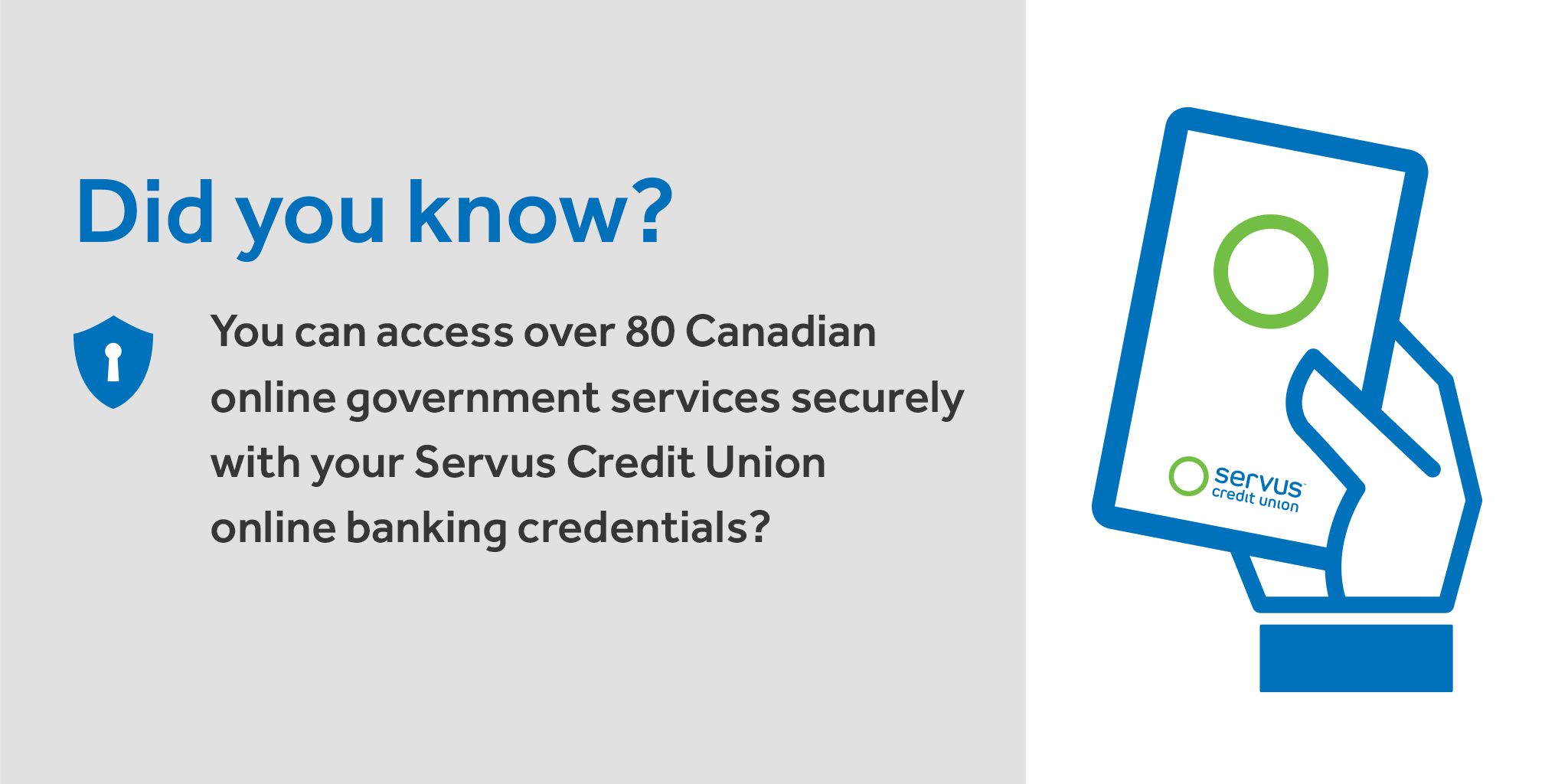 "Through SecureKey Concierge™, our members can now more safely and privately access the online government services that make their busy lives easier," said Cory Brunsel, Vice President Digital at Servus. "We value our members and believe they deserve a safe and streamlined login solution that takes the hassle of remembering additional account credentials out of the equation. This is an ideal solution that aligns with our goal of improving members' lives with each business decision we make."
"We are honoured to work with Servus, and to play a role in securing and optimizing Albertans' online login access to government services," said Greg Wolfond, founder and chief executive officer, SecureKey Technologies. "At SecureKey, we believe that everyone across the country should be able to access government services in a convenient and secure way. We are excited to make this privacy-enhanced service a reality for Servus' members."
SecureKey Concierge™ is a next generation authentication network for conveniently connecting people to critical online services using the secure banking credentials they already have and trust. SecureKey ensures that consumers are kept safe and secure against fraud or identity theft, with no passwords or personal information (name, date of birth, etc) being shared or exchanged to both the Sign-In Partner and the government service.
To learn more about SecureKey Concierge™, and to discover how you can improve your online authentication services, please visit http://securekeyconcierge.com.
About SecureKey Technologies
SecureKey is a leading identity and authentication provider that simplifies consumer access to online services and applications. SecureKey's next generation privacy-enhancing network enables consumers to conveniently and privately assert identity information using trusted providers, such as banks, telcos and governments, and help them connect to critical online services with a digital credential they already have and trust. SecureKey is headquartered in Toronto, with offices in Boston and San Francisco. For more information, please visit www.securekey.com.
About Servus Credit Union Ltd.
Servus Credit Union is a member-owned financial institution serving members from more than 100 locations in 59 communities. Servus aspires to build a better world — one member at a time — by shaping member financial fitness to help Albertans feel in control, be financially resilient and pursue opportunities.