What's your favourite feature about your Servus Mastercard® credit card? We'll take a wild guess that you said, "the rewards program". Unlike other reward programs with restrictions, the Servus Circle Rewards® program lets you earn points on all your purchases (not just grocery and gas!) and offers a wide selection of redemption choices.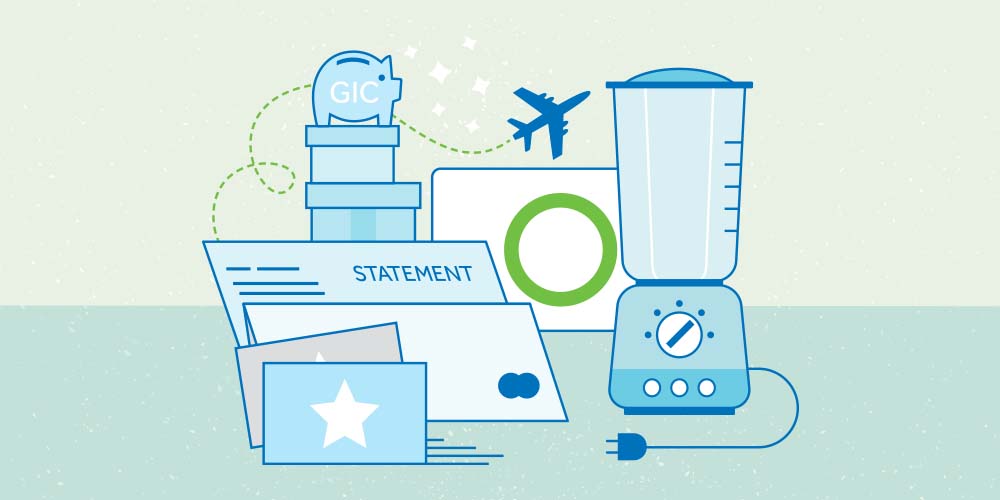 So, once you've earned Circle Rewards points, what can you use them for? Let us tell you!
Investing towards your goals
The most unique feature of the Circle Rewards program is the option to turn your spending into savings by redeeming your points for a Servus investment — even an exclusive Circle Rewards GIC investment. Earn points on money you were going to spend anyways and using them to invest and grow into more money is a win-win that "future you" will be thankful for.
A vacation getaway
Travel near or far when you redeem your Circle Rewards points for flights for you or the whole family. Or if you're staying a little closer to home, redeem points towards a hotel room for a relaxing staycation. With no blackout dates, you can take that dream vacation sooner.
Cash back on your statement
If you have a month with a lot of big purchases, it's great to be able to redeem some of your rewards points for cash back on your statement balance. The Circle Rewards program gives you that option. After all, who doesn't love a little help paying their bills.
Merchandise and more
Treat yourself to that special something you've had your eye on and redeem for merchandise or gift cards. With Circle Rewards you can choose from plenty of items including appliances, electronics, gift cards to your favourite stores and much more. Great for treating yourself or gifting to others. Rather than spending your hard-earned money, paying with points makes the purchase even more enjoyable.
Anytime you spend using your eligible Servus Mastercard you're earning Servus Circle Rewards points that come with a variety of redemption options (and that never expire). You can check your points balance and redeem for investments, travel, cash back or merchandise anytime by signing into online banking and following the links in the Mastercard section.
And if you don't have an eligible Servus Mastercard — what are you waiting for? Use our card selection tool to help you choose which card is best for you!