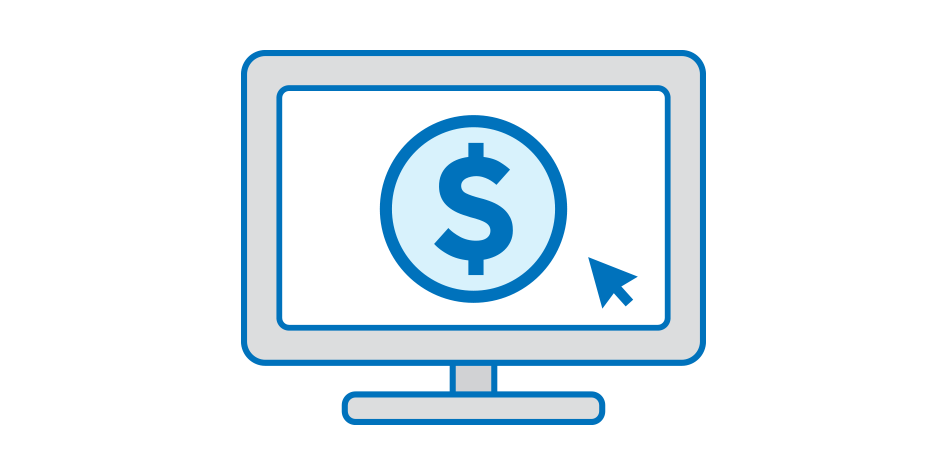 Simple and secure
Solutions for your daily financial needs
Manage your business with our simple and secure online banking platform, available 24/7. Online banking provides you with the convenience and flexibility for accessing real time information to monitor your day to day cash flow needs, review accounts, pay bills, transfer funds and file government remittance.
Online banking
Online banking solutions
Business online banking
Business online banking provides a simple system for managing your business's financial needs. Customize it by only choosing the accounts you want to see and use.

You can also assign both full-access (can view and perform transactions) and view-only users to match the roles and responsibilities of your team.

Business online banking includes a number of features to help you take care of your everyday financial needs, including:
Account and transaction management
Payment and transfer options
Schedule transfers (one-time or recurring) between your Servus accounts
Send or receive payments through Interac e-Transfer®
Use Interac Autodeposit to receive transfers without the hassle of a security question
Make government payments including corporate tax, GST and payroll source deductions
Pay and schedule one-time or recurring bills
Make CRA payments or enrol in CRA direct deposit to receive payments
Stop payments
Mobile banking
Access all your banking features through the convenience of your phone
Deposit cheques by taking a photograph of the cheque
Sign in with Touch ID or Face ID functionality
Get started
To register for business online banking, call us at 1.877.378.8728 or visit the nearest Servus branch.
Commercial Net Banking
Through our secure Commercial Net Banking system, you have access to the features and services you need to manage your business's complex financial needs 24/7. You can also customize user access to accounts and monitor daily cash flow requirements with access to real-time information.
Standard features:
Transfer funds between accounts, both Canadian-dollar and American-dollar1
Bill payments
Interac e-Transfer®
Real-time account information for deposit accounts, term deposits, loans and credit cards
Transaction history, including cheque images
Current and historical account statements
Enhanced cash management features:
Cheque fraud monitoring

Positive pay
Negative pay2

Downloadable transactions to QuickBooks, Simply Accounting, comma delimited or BAI 2
Stop payments
CRA payment remittance
Cleared cheque image viewing, front and back
Account name and grouping customization for easy reference and viewing
Multiple bill payments
Account net inflows and outflows view
Advanced cash flow search criteria by specific periods (daily, weekly and monthly)
Administrator and user features:
Up to 99 users with customized online banking privileges, limits and approval levels
User access controls for all associated accounts
Online audit reporting
Dual approval options for certain transactions
Account sweep functions (invest surplus cash as quickly as possible)
**Terms and conditions of Commercial Net Banking have been updated, as of April 26, 2019**
1 Transfers can only be done Mon-Fri 8-5pm, rate tiers based on the amount, daily limit of 50K CDN equivalent
2 Enrollment in positive pay is required