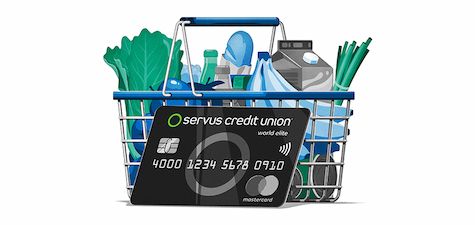 Rewards that work for you
Take your rewards to the next level!
Servus Circle Rewards is everything you love about a credit card rewards program, and more. Earn points on nearly everything you buy and redeem them for anything from travel to investments towards your financial goals*.

So, how will you reward yourself?
Calculate rewards
Get a Mastercard
How can I earn Circle Rewards?
Earn Circle Rewards points every time you make an eligible purchase† using your Servus Mastercard®. As many as 2 points per $1 you spend (a 2% value) based on the rewards Mastercard you hold. And with unlimited earning potential, the more you spend with your card, the faster your points add up to big rewards.
Compare rewards value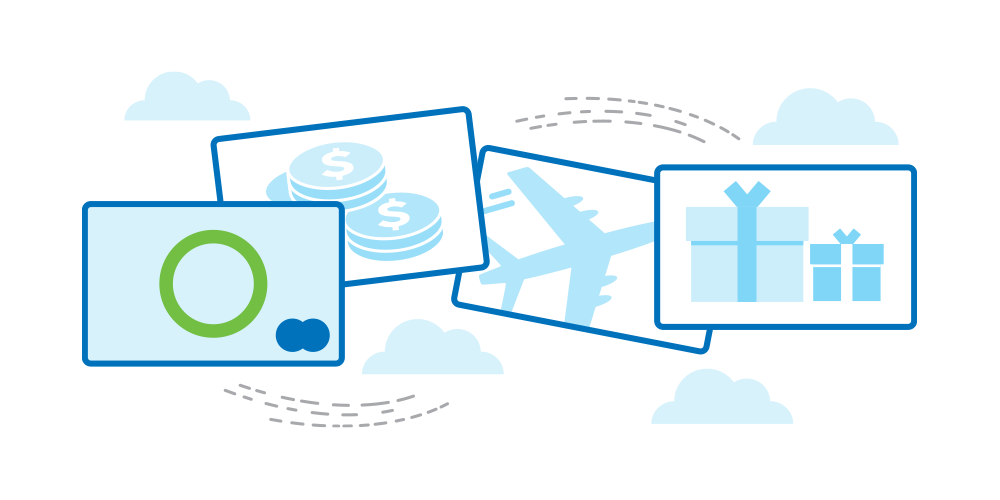 What can I redeem Circle Rewards for?
Unlike other programs that limit your choices, with Circle Rewards you can redeem for what's important to you. Whether that's your next family vacation, merchandise, cash back on your statement or even a financial investment.

That's right, Circle Rewards is the only program that lets you use the points you earn to invest* for your future.
Invest your rewards
How do I redeem?
See how rewarding your Servus Mastercard can be...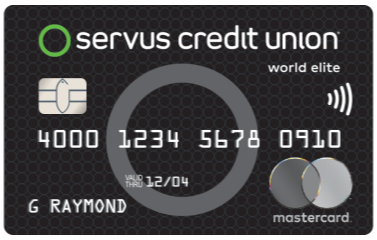 World Elite: $1 = 2 points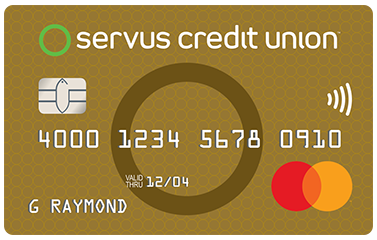 Gold: $1 = 1 point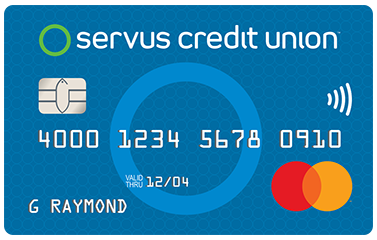 No Fee: $2 = 1 point
In an average month, how much do you spend using your credit card?
*Calculation excludes any introductory or bonus offers.
Here's what you'll expect to earn in Circle Reward points for the year:
points
Tips for maximizing your Servus Circle Rewards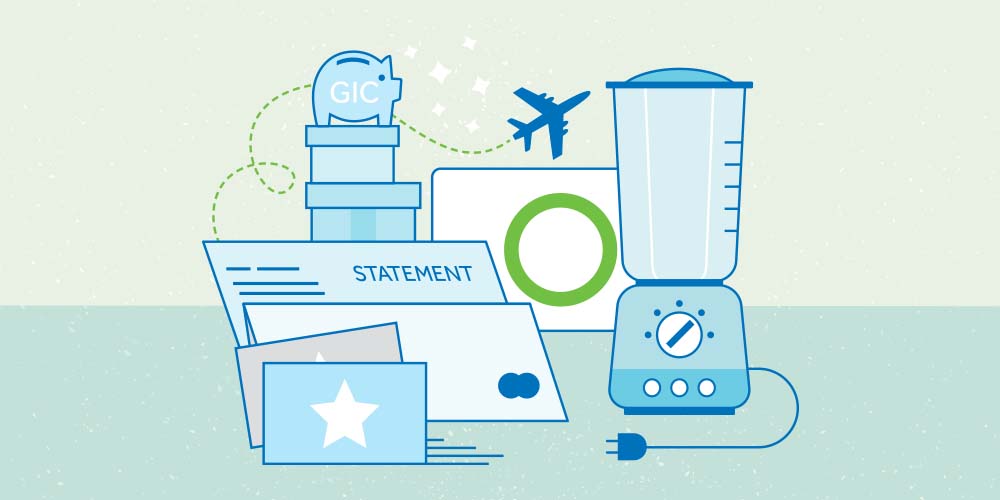 Find out just how many redemption options Servus Circle Rewards offer.
What can I use my Circle Rewards® points for?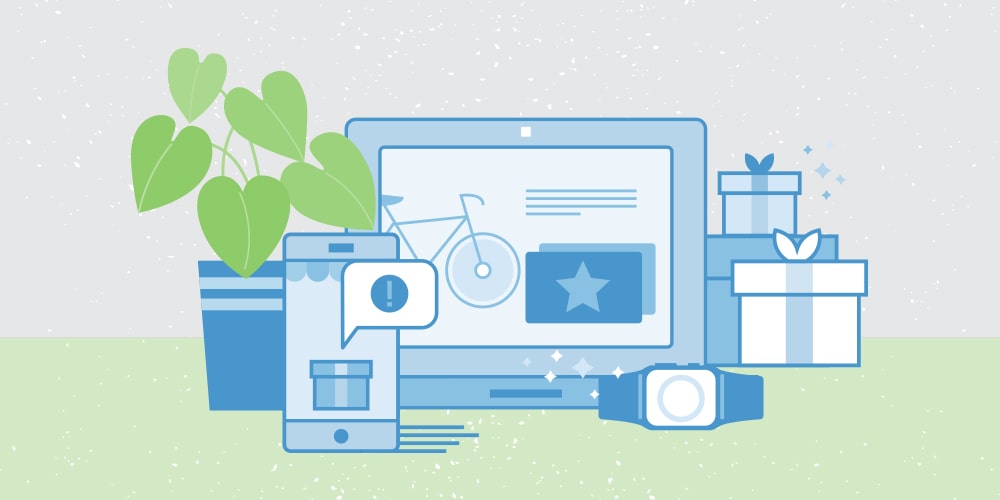 How to make the most of your holiday spending on gifts, entertainment, travel, and more.
Maximize your credit card rewards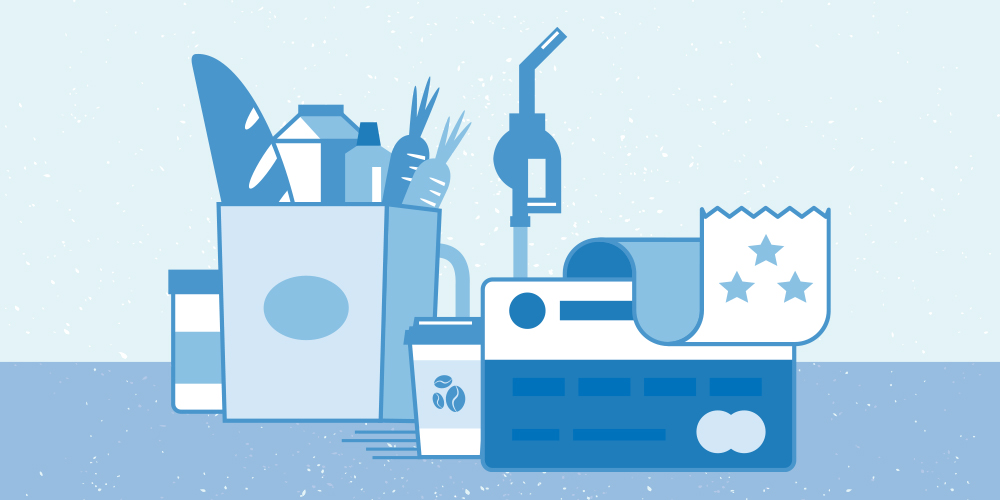 Tips on how to use multiple loyalty cards for your everyday purchases and watch your points add up faster.
Maximize your points – 2 easy hacks to earn loyalty points faster
ad00c0a8-8869-40f9-b5c4-0823351ca894
3
2
Ready to start earning Circle Rewards?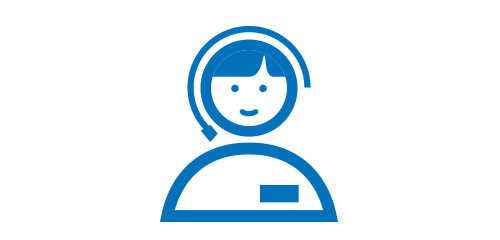 Let us get back to you
Fill in a form telling us which Servus Mastercard you're interested in and an advisor will be in touch to help complete your application
Request a call back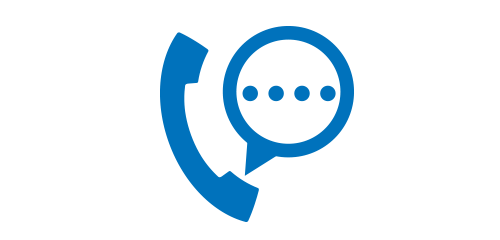 Get in touch with us
Our financial advisors can help you select the Servus Mastercard that's right for you. Reach out by phone 24 hours a day, 7 days a week.

Call 1.877.378.8728
Ready to redeem your Circle Rewards?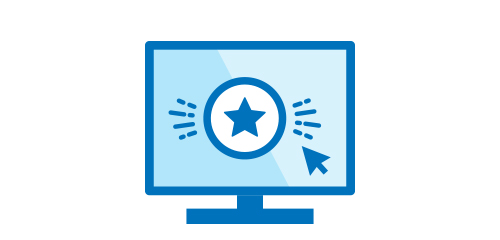 View your balance and redeem your points through the Mastercard self-serve options in online banking.
Sign in to online banking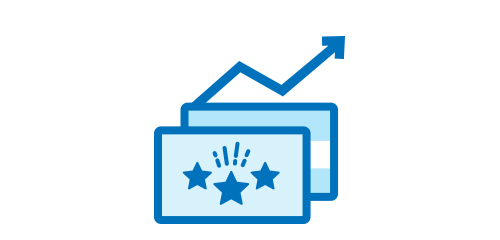 Our financial advisors can help you redeem your points towards an investment of your choice.
1.877.378.8728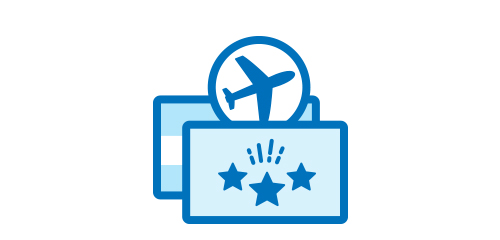 Let us help you redeem your points for travel, cash-back and/or merchandise.
1.844.334.3808
® Mastercard is a registered trademark, and the circles design is a trademark of Mastercard International Incorporated.
* Terms and conditions of the Servus Circle Rewards program can be viewed here.
† Eligible purchases include all purchases except: cash advances, balance account transfer (BAT), fees, fraudulent charges or refunded purchases.
♦ A minimum of 100,000 Circle Rewards is required and into a 1-year non-redeemable GIC when investing on the Circle Rewards site. For full investment redemption options, contact us.