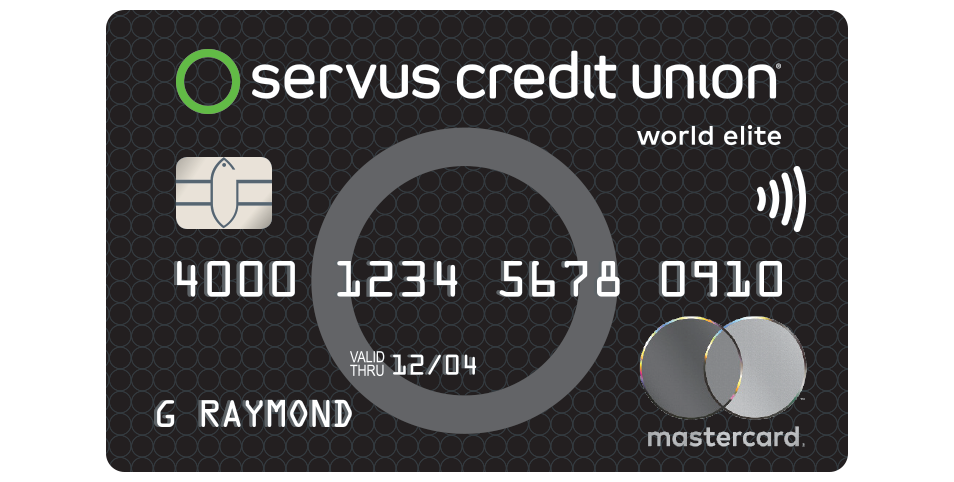 Reward yourself with a Servus Mastercard
At Servus, we look at the whole financial picture. That's why a Servus Mastercard isn't just a credit card, it's a tool that can help you meet your financial goals and reward you along the way.
Find out just how rewarding a Servus Mastercard can be.
Find the card for you
Apply today
How rewarding is a Servus Mastercard?
;
Tips for maximizing your Servus Mastercard
babf6fa6-ac66-46c5-9b7b-f4e66ebd3ff6
3
2
Member support for Mastercard® credit card holders
Important Mastercard documents
Take a moment to read your credit card disclosures. Reading these ensures you're fully informed and in control of your financial journey. See details ›
Manage your Mastercard account
From securing your PIN to setting up autopay, managing alerts, and watching out for fraud, this guide helps you take the reins of your Mastercard account like a pro. Learn more ›
Servus Credit Union is stating our re-commitment to the Code of Conduct for the Credit and Debit Card Industry in Canada. The Code was designed to protect credit union members' interests related to the issuance and acceptance of payment cards, and to the operation of payment card networks.
;