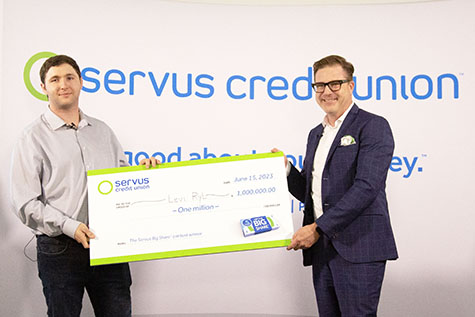 We have a winner
Meet our 2023 Servus Big Share™ winner!
Congratulations to this year's contest winner Levi Ryl. Servus member since 2014, Ryl's winning entry came from the Profit Share® Rewards cash he earned in 2022.

Alberta's newest millionaire, the 27-year-old farmer and certified power engineer is looking forward to investing part of his $1 million winnings towards his farm outside of Athabasca.
Meet previous winners
Learn about Profit Share
What are you waiting for? Let's get started!
;
;