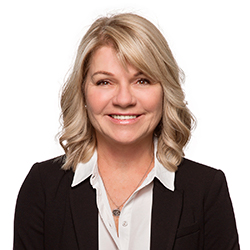 Joanne joined Servus in 2015 as the Senior Vice President Credit. In this position she coordinated the consolidation of three credit departments, commercial and retail loan systems, and led the implementation of a new commercial credit software platform.
Before joining Servus Joanne held a variety of management positions in the financial industry, most recently as Vice President Risk Management of Cambrian Credit Union in Manitoba. Joanne has her CMA designation and has served on the boards of several community and professional organizations.
Joanne is responsible for the overall credit quality at Servus, including retail and commercial credit, collections, lending policy and credit risk tolerance.