What does it mean to be socially responsible – as an individual, as a business and as part of the global community? This topic dominates news headlines as we see increasing emphasis placed on societal issues such as combating climate change, achieving racial and gender equality and upholding human rights protections.
Because of this, we're becoming more conscious of how our decisions (particularly the ones involving our money) affect the world we live in. And in response, many of us are becoming more intentional in our day-to-day actions that influence these issues. Everything from supporting small, local businesses to donating to charitable causes.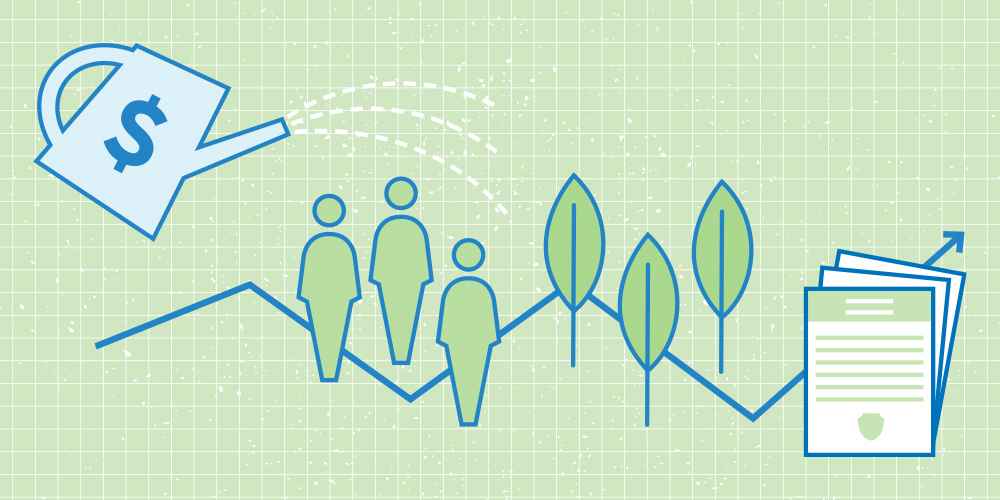 What does it mean to invest responsibly?
A responsible approach to investing combines a traditional financial analysis with what's called an ESG analysis to evaluate companies more holistically and make better informed investment decisions. Traditionally, when looking at a company to invest in, you (or more likely your advisor) would consider things like its earnings, balance sheets and cash flow. An ESG analysis still considers these factors, including risk mitigation and discovery of potential opportunities, and layers in how a company's performance is impacted by the following:
Environmental – is the company a steward of the environment? Are their practices eco-friendly and do they emphasize sustainability?
Social – does the company act ethically in their relationships with staff, clients, partners and the communities where they do business? Are they taking steps to actively promote social justice for marginalized communities?
Governance – is the company's structure progressive and its practices fair? Is the leadership diverse?
Responsible investing seeks to generate sustainable value for investors, shareholders, for other company stakeholders and for our society as a whole.
If you're wondering whether to incorporate responsible investments into your portfolio, here are six (great) reasons to do so.
Six reasons to invest responsibly
1. Responsible investing is relevant.
The COVID-19 pandemic and the rise of world-wide social justice protests have brought social responsibility to the forefront of everyone's mind. The time has never been better to make positive changes in your life, including your investments.
2. Investing responsibly can align with your values.
This can offer valuable peace of mind, knowing that your money isn't supporting industries or companies whose practices you don't agree with. Also, the likelihood of an ESG-vetted company facing a large public scandal is smaller, so your investments are less likely to be impacted as a result of any fallout.
3. It can uncover new opportunities.
Responsible investing offers the potential to be the first in emerging industries and technologies by taking an untraditional view of the world. As global demands evolve, so will technology in areas such as food supply and energy.
4. You'll be in good company.
Quickly becoming the preferred investing strategy of many of Canada's largest pension funds, responsible investing is gaining popularity. It's also catching on among younger investors, with millennials being twice as likely to invest responsibly than any other generation.
5. Responsible investing can improve your investment performance.
For decades there's been a rise in the value of a company's intangible assets (brand value, reputation, customer satisfaction, etc.) over its tangible ones (cash, real estate/buildings, inventory, etc.). ESG factors help evaluate these intangible assets, uncovering companies that offer better long-term value, therefore driving your investment value.
6. It delivers results beyond investment growth.
Some responsible funds show you the direct effect of your investment dollars – whether it be measuring environmental or social impacts. Creating a better world is perhaps even better than financial returns (or at least a close second).
We wouldn't be talking about all the benefits of responsible investing if we didn't offer a range of responsible investing options to our members. We're proud to partner with NEI Investments (Northwest & Ethical Investments, FYI) to offer a full suite of options to meet your personal investing needs. If you're interested in responsible investing, contact us to get started.
Mutual funds are offered through Credential Asset Management Inc. Mutual funds and other securities are offered through Credential Securities, a division of Credential Qtrade Securities Inc. Credential Securities is a registered mark owned by Aviso Wealth Inc. Credential Asset Management Inc., Credential Qtrade Securities Inc. and Northwest & Ethical Investments L.P. are all wholly owned subsidiaries of Aviso Wealth Inc.
The information contained in this article was obtained from sources believed to be reliable; however, we cannot guarantee that it is accurate or complete. This article is provided as a general source of information and should not be considered personal investment advice or a solicitation to buy or sell any mutual funds and other securities.