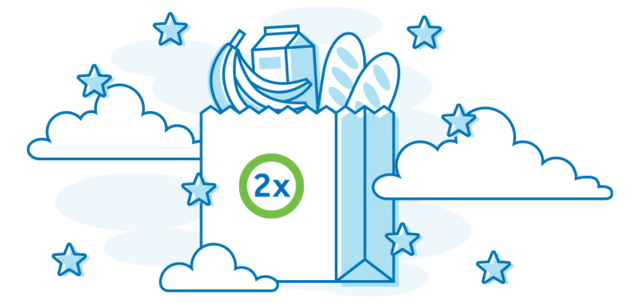 Earn 2x the Circle Rewards® points on grocery purchases!
Your spending habits have changed over the past few months as you've put travel and other plans on hold and readapted your budget. We want to reward you on the essential purchases that mean the most during this time with double the points on every eligible dollar you spend using your Gold Mastercard.
From October 1 to November 30, 2020, earn double the Circle Rewards points when you spend at eligible grocery stores.
That's two Circle Rewards points earned for every dollar you spend, up to a maximum spend of $5000. More points mean more value redeemable towards cash-back, merchandise, investment products – and more!