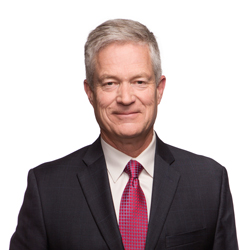 Creating value for members is the mandate that the Board of Directors strives to fulfill as your elected representatives. We approve the strategic direction, oversee the performance of the organization, create and monitor policies and ensure controls are in place so the credit union continues to thrive.
The Board is happy to report that 2018 was a successful year for Servus, producing benefits for members, our communities and the credit union. Highlights for the Board in the past year included:
Strong financial results that added to the long term security and strength of the credit union
Board approval of a record $54.1 million in Profit Share for members
More advances in Servus's purpose of shaping member financial fitness
$2.5 million invested in Alberta communities and organizations, contributing to prosperity and quality of life across Alberta
The choice of Servus as an amalgamation partner by three Alberta credit unions based on our cooperative values and service delivery
Continued expansion of member products and services
My thanks to President and CEO Garth Warner for planning and engineering a major transition of the Executive Leadership Team. Servus will continue to enjoy stable and capable leadership from individuals who are committed to our credit union and the cooperative principles that guide us.
We hear from the overwhelming majority of members that they appreciate Servus's continued commitment to providing them with financial advice, care and service. Equally importantly, members believe they benefit from their Servus member-ownership in very real ways that help them pursue their life goals.
On behalf of the Board, my thanks to Mr. Warner and the 2,000 Servus employees for their work to shape the financial fitness of members and help build more prosperous communities. Our talented and dedicated employees are the power behind everything that Servus delivers, and as members we owe them our appreciation.
I want to thank my fellow Board members for sharing their knowledge, their counsel and their passion to advance our credit union.
And finally, thanks to you, the 380,000 member-owners of Servus, for your continued support of our credit union.
John Lamb, Chair
Board of Directors