At Servus, we recognize the resiliency of business owners across Alberta who have faced unprecedented challenges this year. It hasn't been easy, but the entrepreneurial spirit and ability to innovate and forge a path forward at a time of such uncertainty is simply inspiring.
When you think outside the bank and work with Servus, your business becomes even more resilient and better able to navigate any complexities you may encounter on the road ahead.
Ready to feel inspired? Take a look at two Albertan business owners who share their passion and their experience having Servus on their side.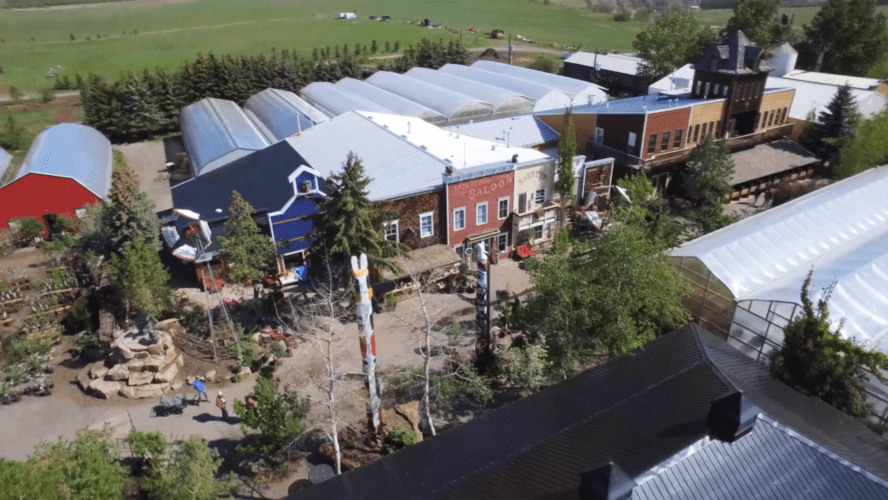 The Saskatoon Farm south of Calgary is an experience every Albertan should take in, with a u-pick, farmer's market, artisan markets, cooking/art classes, restaurant, greenhouses, animals, shopping, ice cream… you name it. We caught up with owner Paul Hamer and his Servus Relationship Manager, Janice Edwards.
Q. Paul, what do you love about what you do?
A. Every day, I get to see how people react to what we've created here, and how they interact with the different areas of the farm. We have fresh grown vegetables, home-baked goods, homemade preserves, a full-service restaurant, artwork, events and more. We've evolved over the years and it's rewarding to see our guests appreciate what we've done.
Q. Paul, what do you like about working with Servus?
A. It's the relationship I have with my banker, Janice. She took the time to get to know my business and understood that, as a business owner, I needed to be able to make decisions quickly in order to take advantage of opportunities that will help me succeed. Janice set me up with the right financial tools to help me do that. She also gives me honest and straight-forward advice, which I appreciate.
Q. Janice, what do you like about working with Paul and The Saskatoon Farm?
A. Paul is one of the most genuine individuals you could ever meet. I've enjoyed watching his business grow and evolve over the years and I love hearing all about his future goals. It's been rewarding to be a part of those goals and I appreciate the trust they have instilled in me and Servus!
Q. Janice, what's unique about Paul's business?
A. When the pandemic lockdown happened, Paul responded by offering preserve boxes online with curbside pickup and it was so successful. There is such a wide array of things to do that appeal to the masses. And the farm is continually adding new items so every time I visit, the experience keeps getting better!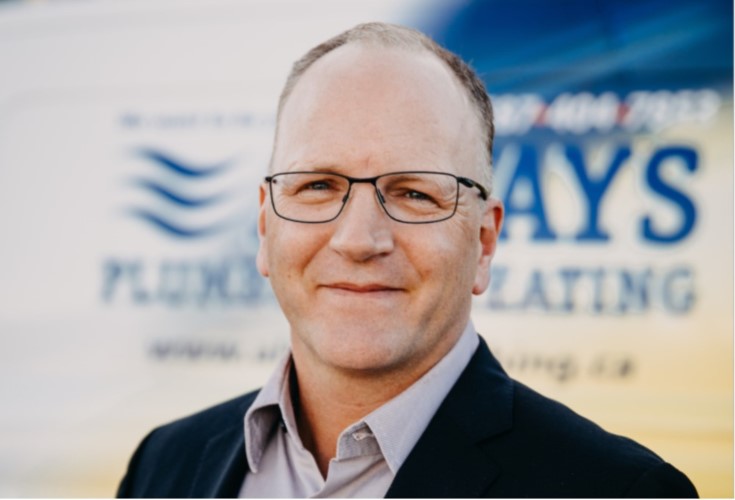 Always Plumbing and Heating is a staple in the Edmonton business community that's been committed to customers' comfort for over 20 years. They focus on quality service and meticulous work so customers can focus on what's going on in their lives. We had the opportunity to talk to owner Glenn Davis about the business and his Servus Relationship Manager, Andrew Maghee.
Q. Glenn, why did you start this business?
A. I made a commitment to be the best service company that we could possibly be to set ourselves apart from our competitors. Rather than mediocracy, we strive for excellence by creating the best experience for customers from the moment they call us to the time the technician completes the service. It's also such a rewarding experience to lead a great team of technicians and office staff and foster their growth with ongoing training and opportunities.
Q. Glenn, why do you bank with Servus?
A. Servus is easy to approach, accessible, their team is responsive to any questions I have, and they're willing to find solutions. Andrew is very attentive to our needs as a business and working with him to find the business products I need is effortless.
Q. Andrew, what do you like about working with Glenn and the folks at Always Plumbing and Heating?
A. Glenn makes my job easy; he shares the short- and long-term goals of his company and gives me updates, which allows me to identify business banking solutions to help with financial fitness. He also makes time (which isn't always easy) to hear my business banking suggestions, I think this is critical to the relationship you have with your financial institution and I really appreciate that about Glenn.
Q. Andrew, what do you find unique about the business as you've gotten to know Glenn?
A. Glenn is very passionate about ensuring his clients get the best possible service. He is involved with daily decisions and is in constant contact with his team, both in the field and in the office. I found Glenn to be a believer in seeking advice from professionals and to source vendors to make his business efficient. It's amazing how his company answers thousands of service calls in a year and always follows through.
Feeling inspired by these business owners? You can have Servus on your side as you forge the way forward for your own business. Find out what it means to think outside the bank.