Canadians are enthusiastic about online banking – two-thirds of us complete most of our banking digitally.*
Like most things that make life easier, there's risk in clicking our way through day-to-day transactions. Here are a few ways we can work together to make sure we don't get too comfortable when paying bills in our pajamas.
How Servus protects you
We work hard behind the scenes to keep your information and assets safe. Just like our branch staff check your identification before counting out your cash, there are many technical controls that verify your identity when you bank online. We are constantly exploring and implementing technologies to make sure we know who we're dealing with and to prevent intrusions or attacks.
How you can protect yourself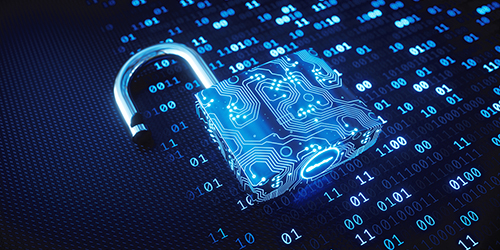 The principles behind safe online banking aren't that different from using an ATM: make sure no one is looking over your shoulder when entering your PIN and don't hand over your ID just because someone asks. Here are four simple ways to do these things online:
1. Perfect your password
Use different passwords for everything.
Don't share them with anyone.
Change them regularly.
Use special characters to make them strong.
If keeping track of multiple passwords is making your head spin, try using a reputable password management tool so you only need to remember one.
2. Keep your systems up to date
Install software and system updates — they often include security patches. If you bank online with a computer or laptop, use up-to-date firewall and antivirus software too.
3. Stay informed
We're committed to providing the security information you need to make good decisions. Take part in presentations or ask for advice in our branches. We'll post alerts when we hear about new scams or have security updates.
4. Be wary when going mobile
Public WiFi networks may be free, but using them can come at a cost. The fact that public networks are open to anyone, also makes them vulnerable – you never know who might be watching. When it comes to banking online, it's best to wait until you can use a secure private connection.
Working together, we can make online banking convenient, comfortable and safe.